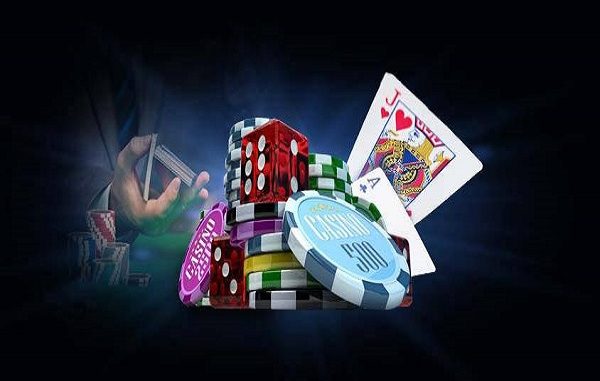 There is no point in gambling unless you know what to put your money on.
We aren't talking about luck but for mathematically proved ways that have been implemented in various casino games in order to maximize both your chance of winning and the potential profits.
So which online casino game has the best odds?
It is time you learned the truth and stop falling for those "jackpot" scams you keep wasting your money on when it comes to slots or how you keep on betting on a specific number on the Roulette.
Reading this article will show you how to have the extra edge when it comes to gambling.
Learn more about some of the high paying online games here>>
Risking your money shouldn't necessarily mean that you must lose!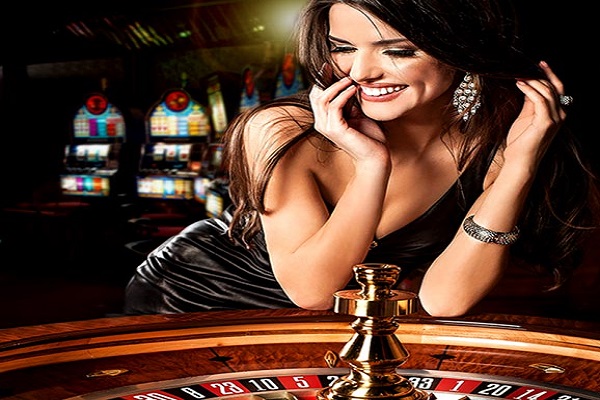 What You Need To Understand
When it comes to the odds of winning when playing a casino game there are two basic terms you must first understand before we can move onto the actual article. There are the RTP and the House Edge.
1. RTP
You may have heard or seen this three letters when you checked out the slots an online casino was offering.
Here are 11 casinos with the highest RTP>>
RTP is short for Return-To-Player and it indicates the percentage of money the slot machine will return as winnings to the players.
If a slot has a 78% RTP, theoretically if you were to wager 1$ on 100 consecutive spins you would get back 78$.
Notice we used the word "theoretically" and the reason we did that is that this still remains exactly that, a hypothesis.
Don't get us wrong the slot will return the displayed amount back but that doesn't mean that it would do so towards you but in general.
You may play 100 times and win only 5 while someone else may play 15 and win all of them.
Still, no matter how the bets are placed and the slot gets used the total outcome will always be 78% of all the wagered money. Not less, no more.
2. House Edge
Often we use those two words to indicate the exact opposite of the RTP. If a game returns 95% of the bets then the House Edge will be the difference of 100 and this number, 5% that is. It shows the amount the casino will always keep.
The only way to walk out of the casino being a millionaire is if you were a billionaire when you walked in.
This saying doesn't mean that you will always lose when going to the casino but it means that at the end of the day the casino's money will always be a surplus!
This term (House Edge) is mostly used in table games such as the Roulette, Baccarat, Blackjack etc.
This is a marketing trick just like the .99 you see at the end of prices in the market.
Like how 99.99$ looks better so does the 2.5% House Edge indication instead of telling you that you will only win back 97.5% of the money you gamble.
Now that you know what those two terms mean it is time to start talking about which online casino game has the best odds.
Which Online Casino Game Has The Best Odds?
We are going to analyze the odds of winning each of the most popular games offers.
However, the only one that doesn't require tactic but only sheer luck are the slots.
Slots
When playing casino games online there are some slots that have way higher RTP compared to others.
Here are the 5 most paying ones you can and should wager on when wanting to spend some time "spinning" slots.
1. Goblin's Cave
You can't call yourself a "regular" of online casinos if you haven't used this specific slot at least once in your life.
This slot features the highest RTP out of all the other offered to the online gambling industry.
It comes from Playtech and its Return-To-Player ratio is 99.3%.
You can find this specific slot when playing on online casinos partnered with the company providing it. Some of those are William Hills Casino, Bet365, BGO, and Leo Vegas are only a few of the most popular ones.
2. Ugga Bugga
Having a similar design to the slot previously mentioned, Ugga Bugga features a 99.1% RTP. The reasoning behind having so many things in common is that the two slots are actually offered by the same exact company, Playtech that is.
3. Ocean Princess
With an RTP of 99.1%, it shouldn't be a surprise that this specific slot comes from the same exact studio as the other two mentioned before it. Playtech once again proves to be one of the best software providers as their games hold the top 3 places for the most paying online slots in the world.
4. Nemo's Voyage
With an RTP of 99%, this slot is worthy of a place in the list of the top 5 paying online slot machines in the world. It is provided by SG (Scientific Games) and can be found on various major online casinos partnered with them such as Trada, Video Slots, Bingo, Leo Vegas, Fantasino and many other renowned ones.
5. Ooh Aah Dracula
This slot comes with a 99% RTP from Barcrest which is one of the smaller software companies owned by SG. BGO is one of the best online casinos which offers free "fair" spins as they like to call them because they don't come with a playthrough requirement.
These are the absolute 5 top paying slot games you can find in online casinos.
Blackjack
This is one of those table games which can be very profitable once you learn how to actually use them to your advantage. What do we mean by that?
In a game of Blackjack, you have to land as close to 21 as possible.
The person with the best cards, that being either you or the dealer wins the round and thus doubles his bet.
However, Blackjack has an approximate average 0.5% House Edge.
How could you bypass this and turn the tables in your favor so that you win more than you lose?
The answer to this simple question is none other than Card Counting.
Most people have but the majority of those don't actually know what it means.
They think it is something extremely difficult to do but if used in its simplest form it actually is fairly simple to pick up and can be mastered relatively quickly.
The basic card counting system is called Hi-Lo and this is how it works- you assign a value to each of the cards in the deck.
Cards 2-6 get a +1 value, 7-9 gets a 0 value, and 10-K, as well as A's, get a -1 value.
You simply keep adding these values everytime you see a card passing by.
When the count is +10 or more then you start raising your bet as the chances of getting strong face cards and thus landing a Blackjack right from the get-go are very high.
This is the most basic form of the Hi-Lo system.
There are various other higher difficulty counting systems that can as well prove to be much more profitable but are also harder to learn and thus try to master them.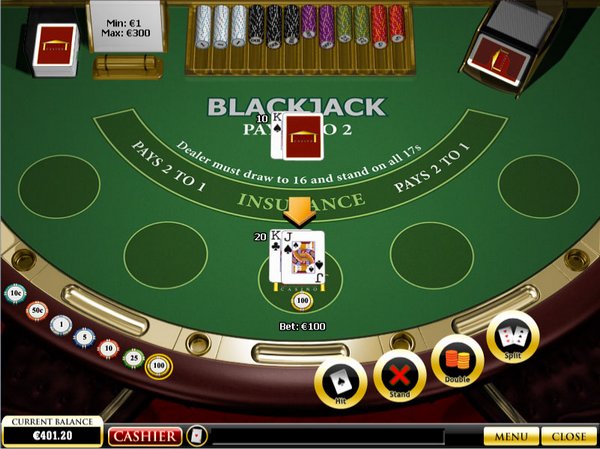 Roulette
The most exciting and fun casino game is the Roulette and anyone disagreeing with that statement probably hasn't played it before.
But what are the odds of winning when playing this game? Very low!
So how can you win?
Martingale system!
Be aware though that both online and physical casinos can and absolutely will bank you if they catch you overusing it!
Theory of probability, a term every serious gambler must be accustomed to. Let's say you play 5$ on black and the outcome is red.
The chance of getting black in the next round is higher than getting red. So what do you do?
Bet double the amount, 10$ that is, to black again. Keep doubling the bet on the same colour as long as you lose. That way when you do win you will always have a profit equal to the initial bet.
When playing the Roulette, each variation offers a different House Edge. The two most common ones are the European and the American.
The European Roulette has a 2,70% House Edge while the American Roulette has a 5.26% House Edge.
That being said, it is now pretty clear which one you should prefer playing on. The European Roulette of course.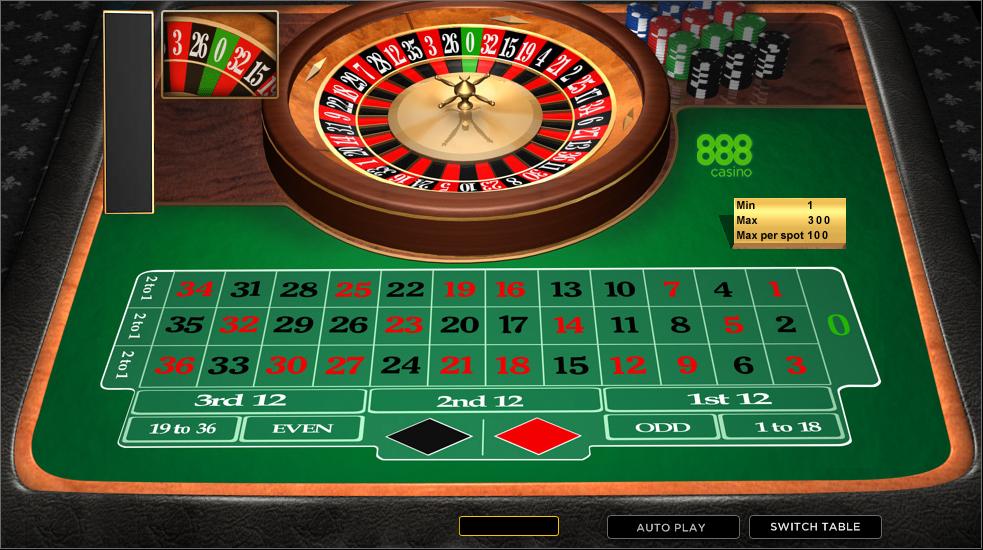 Poker
Which online casino game has the best odds? If you know how to play then Poker may be the answer to your question.
Texas Hold'em is by far the most widely known Poker game and is also the one used in online casino Poker tournaments as well as in the majority of physical events.
Terms like RTP and House Edge don't apply here as your opponent isn't the casino but the other player(s) seated around you.
So how can you actually win money when playing Texas Hold'em? The answer to this question is by playing smart.
In fact, there is a series of possible hands you should call.
Either you are dealt a strong combination such as Q, K or K, A you should always go in.
You should also join the round if you have at least a pair of 9s or better.
Having two adjacent number like 2,3 or even stronger ones like 9,10 is a sign that you should join the game. Even if you have two cards of the same figure you should still get in the round.
The last two cases have the likelihood of leading to a Straight or Flush.
If you have nothing after the flop (the first three face-up cards dealt down) then you should fold or check. By doing this you will not go in risk and lose money.
If you do have a strong combination then feel free to bet money.
Chances are that using this method you aren't only going to win more hands but also more money at the end of the game or tournament.
You can also read our article on how to play Baccarat and tactics you can use to win.
Be sure to check out any similar articles we have published before as well as keep in touch for future ones!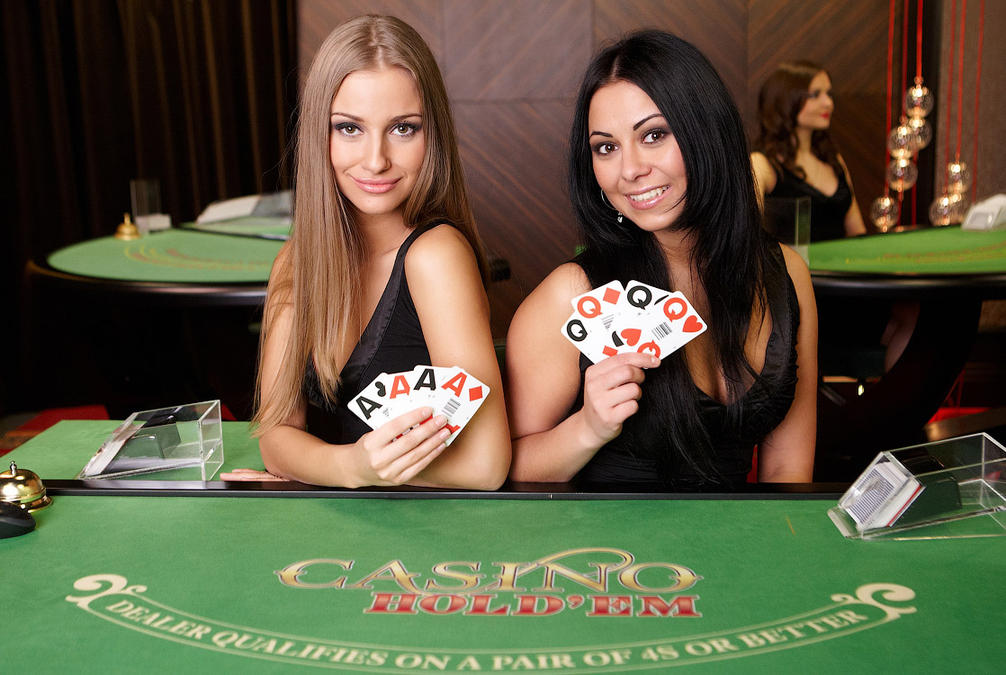 Conclusion
Which online casino game has the best odds?
It completely depends on which game you want to play and how you decide to play it.
However, by following our advice winning money is way more likely to happen than to lose your funds. So go on, don't be scared, join an online casino and get ready to win some cash.
If you listened and paid complete attention to the advice we gave you then we have complete trust in you. You got it.
Now go win some money & sign up to our newsletter for more online casino tips!