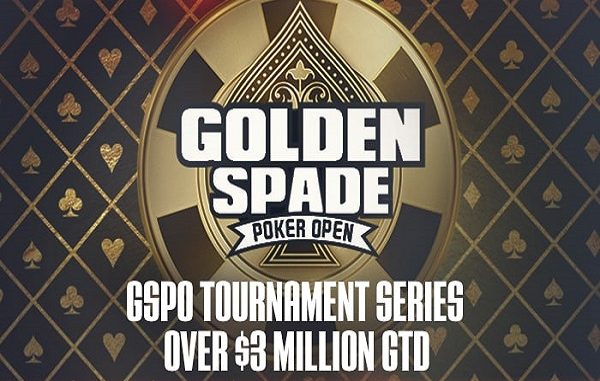 The most celebrated poker tournament is back!
Bovada is home to the most innovative online casino worldwide that welcomes players from the US with open arms.
As a testament to their supreme online casino, they have reintroduced the 2017 Golden Spade Poker open to their portfolio of online games.
Bovada will have over 100 action-packed events that will run from Saturday 14th October all the way through to Wednesday 8th November.
This is no ordinary poker offer as you could be the lucky winner of $3 million in guaranteed prize pools.

The Golden Spade Open: What You Should Know
You can now qualify for the Golden Spade Open from the 11th of October to November 8th.
This event is open to any player, no matter your skill level you too can join in.
Players can participate with as little as $1!
Bovada ensure to their players that
'All the action culminates in the huge $300,000 Main Event on November 5, at 5:05 PM ET – so don't miss out on your chance to hit the felt for your cut of the glory.'
This is by far the most popular event at a US-based online casino and sportsbook Bovada.
As players ourselves here at Alpha Casinos we would not dream of missing this opportunity as this is your last chance to compete in a major online poker tournament for what's left of 2017.
For the Main Event players who wish to qualify can do so with buy-ins from as little as $27.50.
This will give you the player the chance to stamp your ticket to the whopping $300,000 at the Main Event.
This means that whether you're a seasoned pro, an online table professional or a rookie just starting out there is something for every player at this years GSPO – Golden Spade Poker Open.
Qualifying for GSPO
Luckily for you, this is an easy procedure.
Simply sign up to Bovada and then on the top left-hand side you can click on the 'poker' tab.
From here you will be directed to the main Poker page.
There are over 100 chances for you to qualify for the Main Event, all you need is to buy in from $27.50.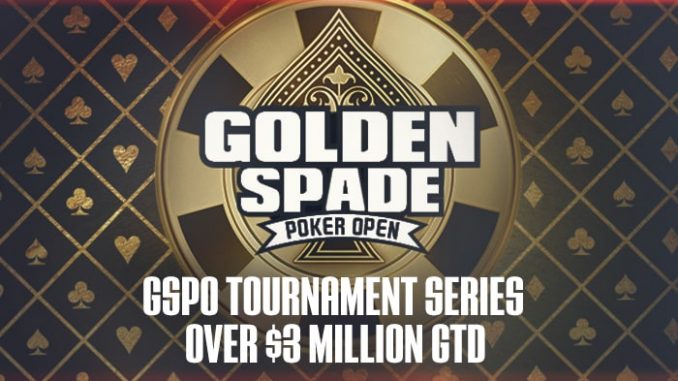 $300,000 Main Event
The crown jewel of this year's GSPO is the Main Event on November 5 at 5:05 pm, where you'll compete for your share of the massive $300,000 guaranteed prize pool and a spot in Bovada Poker immortality.
The great thing here is that there no specific requirements.
All you need to do is sign up and place as much money as your betting bankroll allows you too and you could be on your way to online casino success!
Think about it, the money is there and needs to be won so you have chances of being the lucky winner!