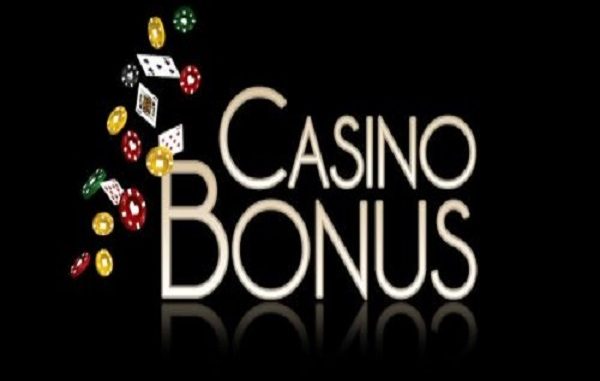 Each online casino offers a specific welcome bonus.
These bonuses can be very big when awarded for the first deposit you make or they can be pretty small if they are a gift for a special deal going on the site.
However, these "free" bonuses may not be so free after all because in order to withdraw them you have to wager the credited amount a specific minimum number of times.
The online casino games to try with bonuses are many but not all contribute the same towards the rollover requirement.
Find out which online casinos have the best bonuses>>
Because of that, we are going to enlighten you so the next time you get a "free" bonus you will know what to try out and what not.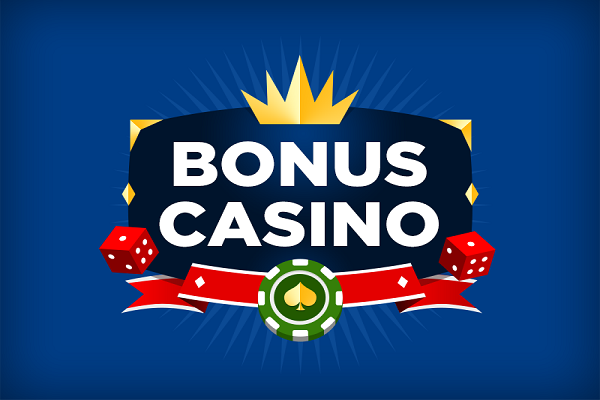 Online Casino Games To Try With Bonuses
Just as previously mentioned usually not all games count towards the minimum wage requirement you have to meet in order for you to become eligible for a withdraw.
However, this may not happen depending on the online casino as not all of them have the same terms and conditions the players have to agree with when opening a new account on their platform.
This may seem a bit strange at first but trust us, eventually, you will get accustomed to gambling by the rules.
In most cases, the one game that contributes most to the wagering requirements is slot games.
Slots
There are countless slot games in every online casino as even those that are provided by industry leading software experts are well over 1,500.
However, there are five specific ones that have the highest RTP (return-to-player) you can find on the Internet.
The first three ones are all provided by Playtech.
The top one is called Goblin's Cave and it features an RTP of 99.3%.
It is simple old-school slot featuring only 3 columns.
The second one is Ugga Bugga which is pretty similar to Goblin's Cave but features 6 columns instead of 3.
It has an RTP of 99.1%.
The same exact RTP is offered in the third slot from Playtech which is called Ocean Princess.
All of these three Playtech slots can be found on online casinos partnered with the software provider.
Poker
Indeed in most cases, Poker will be the next most contributing game to the minimum wage requirements.
Learn how to play live poker here>>
But this isn't a bad thing as most gamblers love some Poker from time to time.
We are of course referring to real Poker and not the Video Poker variations.
The good thing about this game is that there is a good chance you could win extra bonuses or prizes when you play it.
For example, Ignition Casino, which is one of the best online casinos when it comes to Poker has a rewards system for it.
For every 1$ you wager you get some points and when you reach a specific number of points you can then exchange them for a cashback bonus.
This is part of a welcome bonus which gets partially distributed to the player by playing Poker.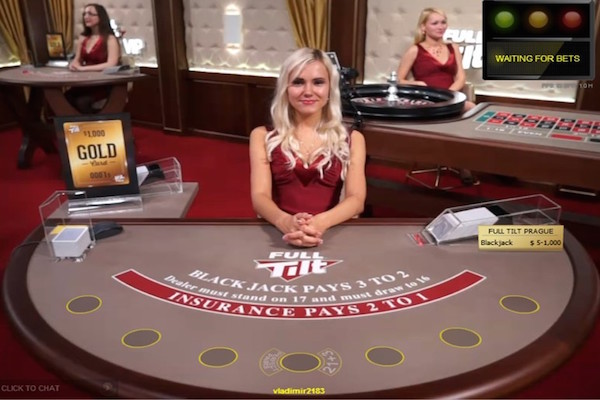 Video Poker
Next is Video Poker.
If you aren't in the mood for thinking much then one of the good online casino games to try with bonuses may be this one.
One of our favourites is Jacks or Better.
You are dealt five cards and you can pick to hold as many of them as you want or even none.
The non-held cards get re-dealt and if you have a pair of at least Jacks then you win.
Every other combination of 2 pairs all the way to Royal Flush will reward you with a different multiplier on your initial bet.
Some games will also let you gamble on doubling the amount you won if you desire to do so.
In Jacks or Better one face-up card at random is held and you have to pick one of the other four face-down cards.
If your card has a bigger value than the dealer's then you double your winnings.
You can then repeat the same process as many times as you want until you either lose or decide to keep what you have won up to that point.
Table Games
After that point, most online casinos will mention table games and especially Blackjack, Roulette, and Baccarat in their next place of the wagering contribution chart.
1. Blackjack
Out of the three Blackjack is usually the one that counts more.
Different variations of Blackjack are most exciting than others.
Classic and European Blackjack are two of the most fast-paced and interesting ones that are popular and are two of the online casino games to try with bonuses.
Hi-Lo is another famous variation and also the name of the most popular card counting system for Blackjack.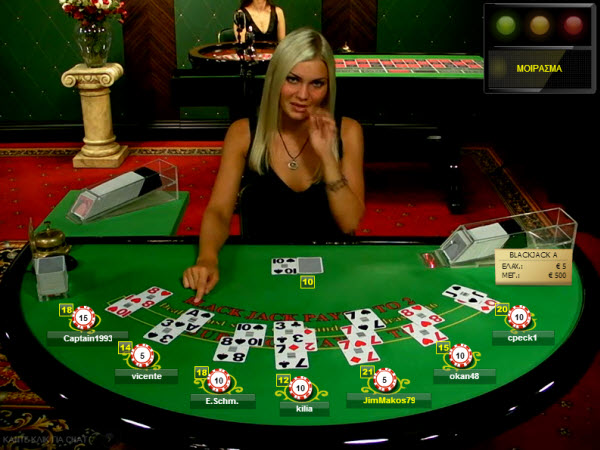 2. Roulette
The roulette is one of the oldest games in the book and also one of the most fun to play.
However, betting on random numbers can be detrimental to your balance.
The best thing you can do is to either bet on colours or even/odd numbers.
There is a simple yet profitable tactic you could use when playing the Roulette.
Start with a relatively small bet on the colour of your choice. If you win then do the same but change the colour.
If you lose then keep betting on the same colour but each time doubles the amount you bet.
This way you will always get a profit equal to the first bet. Say you go 4 rounds and win on the fifth.
If your first bet was 5$ then you would have bet 5+10+20+40+80=155$ in total.
The last one wins so you get double the 80$ bet which is 160$. Subtract 155 from 160 and you get 5 which is the first 5$ you bet.
Be aware though! Most online casinos can easily notice if you are using this tactic and you may get banned on this game on their site if not permanently banned from the whole platform.
Also, try playing on the European Roulette rather than the American variation as both the odds and the house edge are worst on the latter one.
Even though the chances of you losing 5 or more times in a row are very small there has been one time many years ago that a gambler in a physical casino lost more than 20 times in a row using this system and thus lost all of his money.
We are in no way to be held responsible if something like this happens to you. You and only you are responsible for your gambling choices.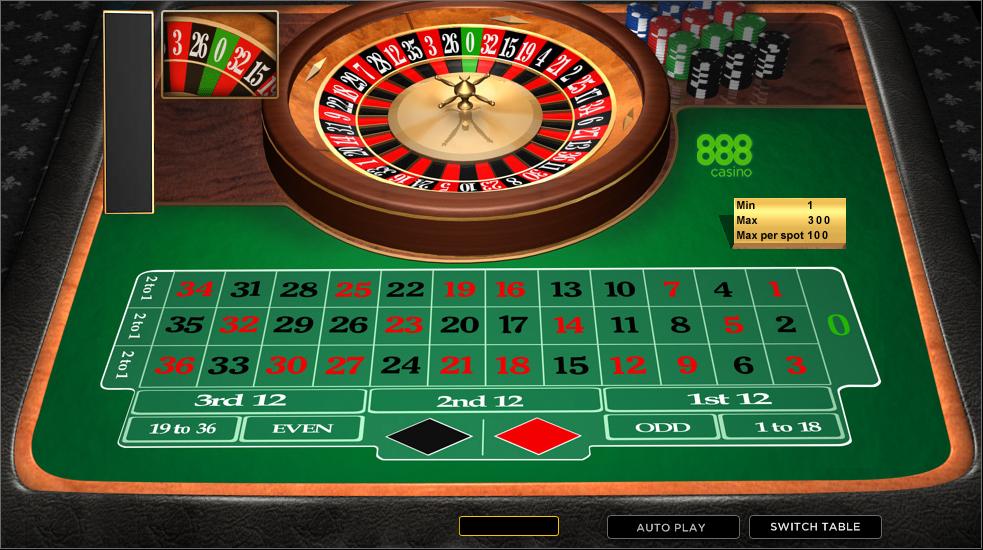 3. Baccarat
We have already an article on how to play Baccarat online.
Go read it if you want to learn how the game works and some basic tactics you could use to have the extra edge.
The last game which is also the one that usually doesn't count at all towards the wagering requirements is none other than Craps.
Out of all the other online casino games to try with bonuses, this is the only one you should absolutely avoid.
Conclusion
This has been our guide on the best online casino games to try with bonuses.
We hope you found it both insightful and useful.
Try going with slots before moving on to the other games as by doing that you will not only quickly clear the minimum wage requirements of the bonuses but you can minimize your losses as slots have a pretty high RTP.
Good luck with your future online casino gambling adventures!