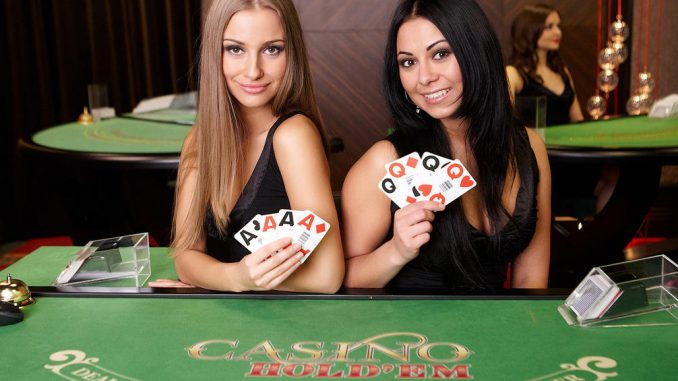 The many benefits we're lucky to enjoy in this internet age is that all that we need is available with just a few searches away. A simple search is probably how you ended up on this page in the first place.
Luckily, the online gaming and gambling industry also benefited from this internet boom and thanks to the new powerful smartphones and tablets we have; we now get to enjoy a variety of many different options especially the massively-popular online live poker industry
Today we are going to show you and give you a detailed guide on how to play live poker online.
By "live poker", we do not mean a computer generated system (where it is rigged so you always lose in the long run), but rather discussing the many opportunities of live poker by joining online poker live-cams and have a real dealer interacting with you.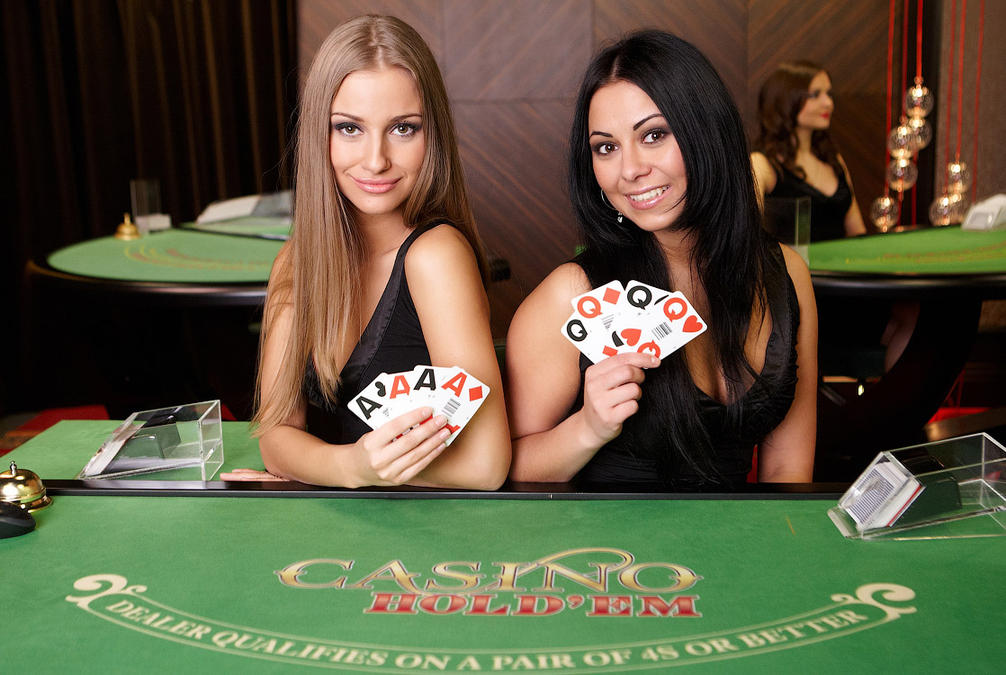 The Benefits Of Live Poker
So what are the benefits of live poker? Why are so many moving on to this type of poker gambling rather than the older tradition (and offline) ways of gambling?
In this following piece, we discover how and why live online poker is so popular, going through 7 different of benefits that would surely help you see why going down this route is ideal (if you want to try your hand at live poker online.)
A Huge Selection of Games & Bookmakers
One of the keys benefits of playing live poker online is that you have a huge selection of different poker styles you can play and also an ever-growing number of online casinos that you can join and play with.
This is what is so great about the internet and the opportunities it brings; you are spoilt for choice.
No Need To Travel
Do you usually have to commute to some shady casino somewhere or maybe go to a friend's pad to play a good ole' game of poker?
Well, this is not the case with online poker.
Whenever you feel like it, you can join in a live playing room through your desktop computer or even a smartphone and play as you go.
Want to play on your commute? Go ahead. Want to play in bed on a lazy Sunday morning? Feel free to do so.
You Can Play 24 hours A Day
Obviously, since everything is based online, you can play live poker 24 hours a day.
No, we do not recommend you spend all your time playing poker online, but it's good to know that whenever you feel like playing, the online casino you choose is running 24/7 with gorgeous dealers ready to take your bets on their table.
Record Keeping
One of the biggest things we always suggest is to keep track of all your gambling and the results you are getting from it.
This is important to make sure that your entertainment hobby does not turn into a real-life problem. If you think you need help with a gambling addiction, please seek help.
However, any bookmaker you join will keep track of everything for you so if you usually do it with pen and paper, by playing live poker online you have all your deposits, wins and withdrawals recorded in your account ready to be accessed at any time.
Set Limits For Yourself
Another significant benefit again is that you can set for yourself a gambling limit with the bookmaker and once you reach that amount, you will be cut off.
For example, and this applies to live poker, online casinos in general and even slots and sports books, you can set a limit of say $50 a day, and that is what you will be allowed to play on any given day.
Again, this is to help combat the problem with gambling addiction and the many cons a life down that road can bring to you.
Take Advantage Of Bonuses & Promotions
All the major and reputable bookmakers offer bonuses and promotions when you join them so, unlike an offline casino, you can receive free money to bet with once you join as a new player.
There are a lot of bookmakers offering a lot of bonuses so take your time browsing our site to find a bookmaker with a bonus that fits you best.
Just to give you a brief idea of what to expect, most online casinos offer:
A percentage bonuses (sometimes 50% and even 100% of not uncommon)
A sum of money (meaning you can get anywhere from $50 to $100 and more as soon as you join).
It Can Not Be Rigged
Since you are playing live poker and you are seeing the dealer deal out the cards, it's as if you are playing in real life.
Before the rise of live poker, people used  computer-simulated betting but as you can imagine; the casinos were rigging them to make sure you do not beat the house in the long run.
With live poker and live dealers, all this risk and unfair advantage is gone.
How To Play Live Poker
Live poker can be played, in its many different forms, the same as you would with your buddies or at a real casino.
The live dealer is there for you and you just place your bets through your computer microphone (or text) as she pulls out your cards and follows your directions.
This is obviously done online through live cams so having a stable internet connection is highly advised when playing live poker. You do not want to get disconnected when you have a live (hot) streak happening.
Do you like the idea of live poker?
Below we are going to show you how to play live poker online while also give you a sizable list of recommended online bookmakers and casinos where they offer such features.
Our top rated online casinos for playing live poker online:
William Hill Casino
Casino.org
Casumo
BetWay Online Casino
Bet365 Casino
How To Get Started With Online Poker
All you need to get started with online live poker is to select a bookmaker and create your account.
After you create your account, you need to deposit your funds (and also claim the bonus offered) and then you are ready to go.
Generally, the live poker room would look something like this, but it is different depending on which bookmaker you choose from.

And that's it… you are done.
Place your first play, get used to the way things work, say hello to your deal and get to playing.
In Closing
Thank you very much for reading our guide on how to play live poker online. We hope this post has given you a clear starting-point on how you should approach live online poker.
If you have any Qs about this, be sure to leave us a comment down below, and we'll get to them as soon as possible.
We look forward to hearing from you.