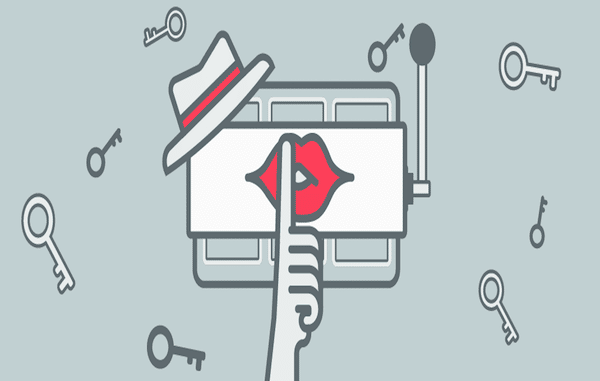 One of the main questions that both experienced and new players ask is whether online casino games are actually fixed or "rigged" against the player.
It's such a popular question that it's time to clear up the answer once and for all.
It's important to note, before we go any further, that every casino game has a cash-out which will be lower than the game's "full odds".
(Our tips when playing online casino games)
This is what constitutes the "house edge".
However, this isn't a secret – reputable casinos even publish their house edge, and everyone in the industry knows that this is how any kind of casino, whether bricks and mortar or online, can stay operational.
Bearing that in mind, a "rigged" casino means one that is operating outside the law of probability – that is to say, the game's outcomes rather than it's payouts aren't what could reasonably be expected.
Let's say, as an example, if someone was to roll a die a hundred times and got a six every time, there's a good chance of the game being rigged somehow.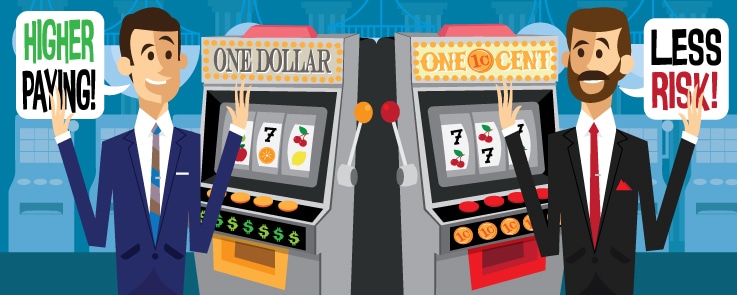 Let's Look At Probabilities
Many people who go through a number of losses in a row at an online casino complain that it could be rigged.
However, is this actually the case?
When it comes to roulette, a lot of players think that if there is an ongoing run of ten reds one after another while they're wagering on black then it's a scam.
However, does it really mean that the game is fixed, or does it happen quite a lot? Let's look at the probabilities.
You can work out the odds on losing ten bets one after another on black as follows:
As a European roulette wheel has 37 numbers, 19 of which aren't black (i.e. 18 reds and a green zero).
That means that there is a probability of losing a single spin of 19/37.
That means that you can calculate the probability of losing 2 spins consecutively by using the probability of losing a single spin and then multiplying it by itself. The result is a probability of 1/3.79 (or 0.26).
With this in mind, we can figure out the odds of losing ten consecutive spins by taking the probability of losing a single spin and then multiplying it by itself nine times.
The answer, for those who don't want to work it out is 1/784 (or 0.00013).
We can put this in perspective by saying that if you spin a roulette wheel 10 consecutive times and then repeated that set of ten spins for another 783 times (giving 784 as the total) one of the sets of spins could be expected to all be losses.
That means that a 1/784 occurrence really isn't particularly rare. In fact, you have a higher chance of getting ten losses in a row when playing roulette than of picking four numbers correctly when playing the lottery. (For those who are interested, the odds of that are 1/1032).
Why Do People Doubt Online Casinos?
When players have a run of bad luck in bricks and mortar venue, they usually just think that they're going through a phase of bad luck.
However, in the case of an online casino, punters can't actually physically see what is happening at the wheel and there is no real live person spinning it.
That leaves room for concern that they are being duped. It's no wonder that more people jump to the conclusion that the game is fixed when playing online.
However, in reality, games found in reputable online casinos are actually no different from those found in real-world casinos.
In fact, a lot of online operators actually give a higher RTP (payout percentage) than those found on land since they have lower overheads because they don't need to pay for physical premises.
Also, there is no need for any casino, whether online or offline, to rig games to make themselves a tidy profit in the long term.
They can make enough profit as it is through their house edge.
What casino's actually needed is a vole, and the more wagers the casino can take, the higher the amount of profit they make.
If everybody loses when they play at a casino, they just won't come back because they won't have enjoyed their experience, and that means that the casino's profits will fail to materialise.
It goes without saying, therefore, that running games fairly is definitely better for the casino's business overall.
The RNG
Let's add something else into the mix that proves online casinos are fair. The RNG.
RNGs (or random number generators) are behind the games on online casino sites.
Reputable online casinos have their RNG software checked on a regular basis by independent third bodies like eCOGRA so players can enjoy the peace of mind of knowing that every game they play has been guaranteed to be completely fair and above board.
Of course, it would be wrong to say that every single online casino can be relied on to be honest 100%, however, if you only play at online casinos that are licensed, regulated and reputable, you can be guaranteed of enjoying a completely fair game.
To make sure that you're only playing with trustworthy and safe operators, you should always stick to a well known, big brand casino that is regulated within the UK.
Make sure that your chosen casino has software that is powered by one of the biggest and best, trustworthy online casinos brands like NetEnt or Microgaming, and always check for proof that the casino regularly carries out 3rd party audits of their RNGs and payouts.
It's also important to keep in mind, overall, that while gambling at any casino, real or virtual, is a great way of entertaining yourself, it always comes at a price.
Remember, that the house will always be the winner in the long term, so always play for the fun of it, and never gamble more than you could afford to lose.