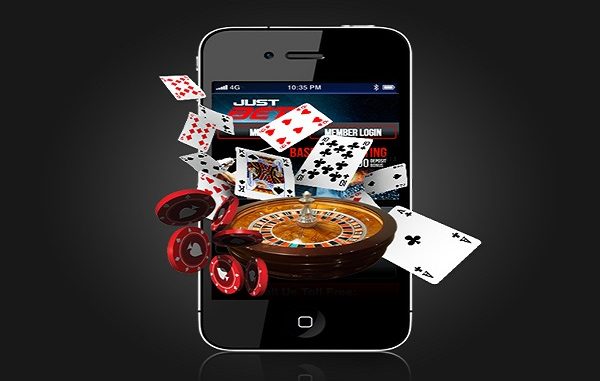 Having a mobile site or a mobile app is a must have for any online casino in today's day and age as many people want to play their favourite casino games on the go.
Most major online casinos have developed their own dedicated apps for mobile sites.
Others offer a mobile version of their website which is optimized for most mobile devices including iPhones, iPads, Android Smartphone and Tablets, and the Windows based devices.
Not all casinos offer mobile games and this is in stark contrast to sports betting where a surprisingly high number of sportsbooks offer mobile apps and mobile versions of their main sites.
Online casino games by default need much more sophisticated pieces of software.
They tend to utilize animations and other graphic elements which require additional computing power.
All this means that creating a mobile app for an online casino is a far more complicated and expensive process as compared with developing a mobile app for a sportsbook.
Although, in recent years things have improved a bit for online casinos, as software providers who have developed some of the most popular online casino games such as NetEnt, Microgaming, Betsoft and others have taken note of the increasing importance of mobile users.
These software providers have adopted a mobile first approach and more and most of their titles are mobile compatible.
Here at Alpha Casinos we have tried and tested the top 10 mobile casinos you can play on the go.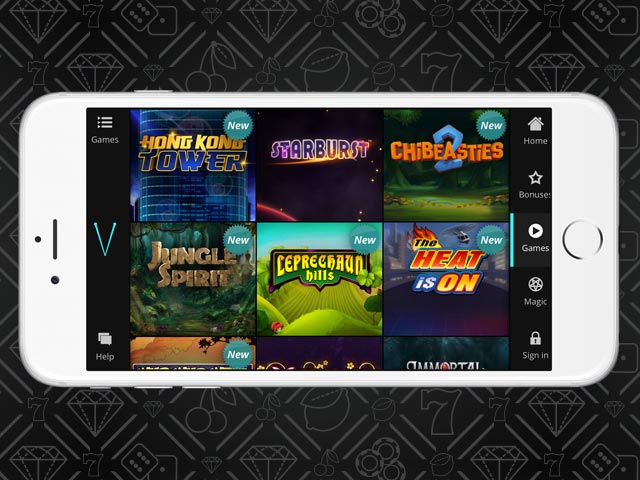 Bet365 Casino
Bet365 Casino is at the top of our list due to several factors, which will be duly discussed below. For those of you, who maybe new to online gambling, Bet365 is a multi billion pound operation as this company is among the top casinos in the world in revenues.
Bet365 has been online since 2001 and was among the first few online casinos in the world. Bet365 offers a dedicated mobile casino which can be accessed via Bet365 mobile site, iOS, Android and Live Casino app.
Bet365 is one of the few companies to offer instant play functionality on their games which can also be played directly from your mobile browser without a need to download anything.
Cashmio Casino
Cashmio is another popular casino which offers a well-designed responsive version of their main site for mobile users. At present,
At present, Cashmio doesn't offer an app and as such their games can only be played via the browser on your smartphone, tablet or any other mobile device.
Cashmio Casino is dually licensed by Malta Gaming Authority and the UK Gambling Commission.
Betsson Casino
Betsson Casino offers a well-designed and user-friendly app for iOS and Android platforms which combine their casino, sportsbook and live casino offerings.
For those of you, who may haven't heard of Betsson, it's also in the same league as Bet365 and holds licenses from Malta Gaming Authority and the UK Gambling Commission. Betsson offers a vast array of
Betsson offers a vast array of slots, table, video slots, and live games including some of the best titles sourced from NetEnt, Microgaming, Thunderkick, and Realistic Games.

Betway Casino
Betway in our view is one of the best mobile casino available today as the company offers user-friendly mobile apps for iOS, Android, Windows, and Blackberry platforms.
Betway offers a vast collection of slot, table, live and video slot games to choose from and you can make deposits or withdrawals directly from your mobile app.
QueenVegas Casino
QueenVegas is a respected online casino which focuses solely on the European market.They hold licenses from Malta, Denmark, Germany and the United Kingdom.
QueenVegas will be a good choice for someone who wants to enjoy a bit different gaming experience as they offer slots and games from several software providers such as Cryptologic and SkillOnNet.
You will find some of the best video slots, table games, slot games and live casino games on their mobile site.
QueenVegas has shunned the mobile app approach and their mobile casino is based on the mobile version of their site.
In terms of functionality, we feel that their mobile casino works pretty much like their main desktop site and you'll not have to sacrifice the quality of graphics or speed in order to play on the go.
Stan James Casino
Stan James is another casino on our list which offers a mobile casino directly via a responsive mobile site.
Stan James was one of the world' first online casinos as they had an online presence since 1997 and is regulated by the UK Gambling Commission and Government of Gibraltar.
You just need to visit their main site from your mobile device and will be automatically redirected to the mobile version of their site suitable for you.
Stan James Casino offers a huge variety of table, live, and slot based games in their mobile casino giving users access to some of the most popular games such as Tomb Raider or Mega Moolah.

Slotty Vegas Casino
Slotty Vegas is a new casino, established in 2014, which is dually licensed by Malta Gaming Authority and the UK Gambling Commission.
A wide range of games offered on their mobile casino was one of the reasons why we included this casino on our list.
They offer some cutting-edge casino games on their mobile casino such as Mega Moolah, Blackjack Touch, Aliens Touch, Fruit Shop Touch and Jack Hammer Touch.
Slotty Vegas offers one of the best mobile casinos in the industry, which is a no small feat considering that they've been around for just 3 years.
RedBet Casino
RedBet casino is another top casino on our list, known for their huge collection of slots and the user-friendly approach adopted by them which is visible in almost anything which they do.
Their mobile casino is no exception and you'll get a welcome feeling once you visit their mobile casino via one of their mobile apps designed for iOS, Android, and Windows platforms
RedBet offers a limited number of games on their mobile casino, but the ones offered are the best of the breed and you will cherish the experience of playing one of their games on their mobile apps.
Besides, high-quality games, you will also benefit from the ability to make deposits and withdrawals directly from their app and there are also specific promotions and bonuses for mobile users on a regular basis.
Royal Panda Casino
Royal Panda Casino offers some of the most popular mobile casino games ever designed.
They are also among the few sites which have adopted a mobile centric approach as you'll find regular mobile-only promotions targeted at mobile users.
Royal Panda has focused on having a mobile casino, which can be visited from the browser of your mobile device and the company at present doesn't offer a mobile app.
You'll find a collection of more than 220 roulette, blackjack, slot and live casino games in their mobile casino.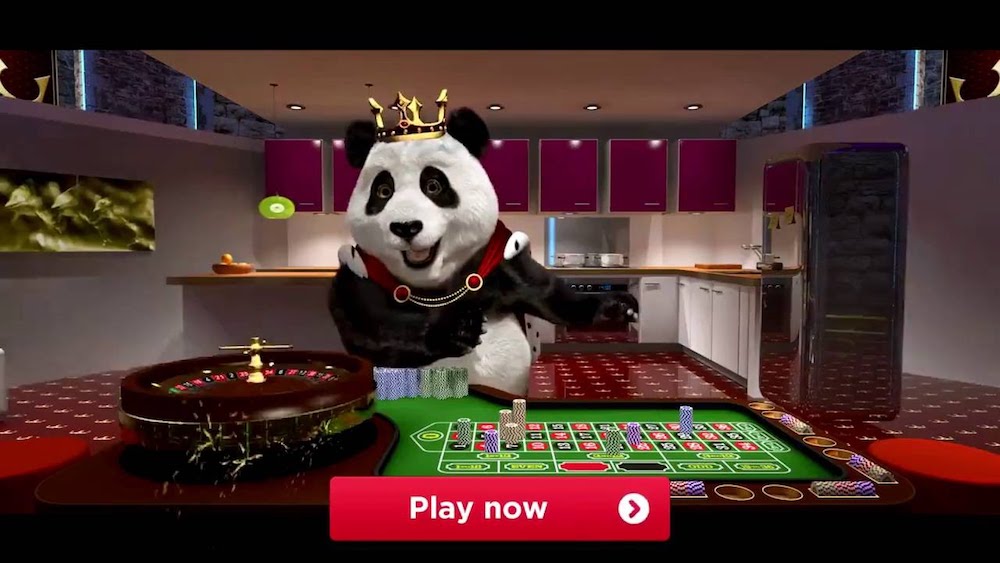 Paddy Power Games Casino
Paddy Power mobile casino is available via the mobile app which you can download on your iPhone, and Android 4.1+ devices.
Paddy Power mobile casino app is a fully functional software and is ranked among the best mobile apps available in the market today.
You can choose from hundreds of casino games and can make deposits and withdrawals directly from the mobile without a need to logging in from your computer.
Paddy Power also offers mobile exclusive promotions and bonuses on a regular basis. Please take note of the fact that Paddy Power has 2 different apps for their normal casino games and live casino games, although both offer the same functionality.
Conclusion
So, these are the top 10 mobile casinos selected by us after considering several factors.
It must be noted here, that each casino is different from another one and there is no way to directly compare one with another as all casinos including mobile casinos have their own strengths and weaknesses.
Another point which we'd like to leave you with is that not each mobile casino will be suitable for every type of user as there is no such thing one size fits all for all casino.
You must take the time to check out each mobile casino and only then choose one after considering your needs and what the casino's offering and which games are the most profitable.
At present, the technology behind mobile casinos is still in its infancy and mobile casinos are also limited by the amount of ram and GPUs available on mobile devices.
But soon you'll be able to play almost all the games on your mobile casino which are currently limited only to the desktop versions of these casinos.
Feel free to tell us about any casino which you believe should have been on this list. You can do this easily by leaving a comment below on our site.
Also, don't forget to subscribe to our site as soon we will be publishing more insightful articles!