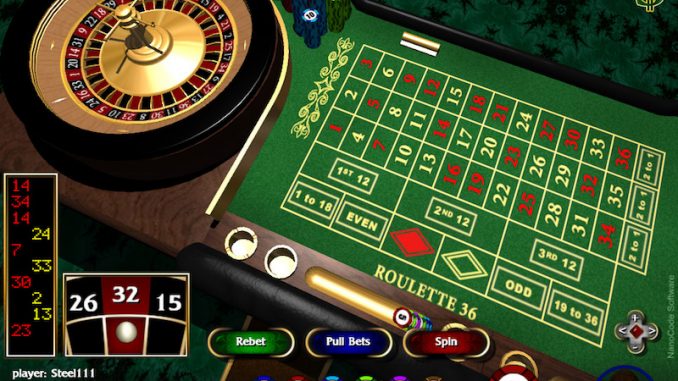 As the saying goes, everybody wants to be a winner, right?
We all love to win, but more than winning, I would argue that we all love to make money (or win money at least).
Profit is great, and that is why there is such a huge boom lately in online casinos.
Now, to be clear here, we always say that gambling is not entertainment, but a hobby. You should never see gambling as a form of investment; it should just be another one of your hobbies.
But, the joy of winning money is there and it is a significant possibility thus making it superbly attractive to people worldwide.
Today we are discussing what casino games are the most profitable and what you should be focusing on (as a new online casino player) to make the most out of your gambling purse.
Understanding "RTP"
What you will find most often with online casino games, especially slots, is a percentage number called the RTP.
RTP stands for "return to player" and this is calculated over how many times the table rewards the player with a win.
For example, slots and table games usually have an RTP of about 95%+ (ish)
So does this mean you are set to win 95% of the time?
No, if it were that easy, we'd all be online gambling 24/7 piling up our retirement funds.
What the 95% means is that over time (not per bet or per day), the players are expected to win 95% of the time of the entire slot machine's "life" (if I may use that word)
This means that the slot will have a lot more winners than losers but obviously, and this is where online casinos make their profit, the stakes (of income vs payouts) is where it goes in favor for the casino.
This is exactly why you will "often" hear stories of people winning million plus jackpots with a .25c spin.
This obviously doesn't happen every day, but the major part of the win were returned to the "players", it just so happened to be that one lucky guy!
So, back to our original question, what casino games are the most profitable?
Let's see…

Is It Sports?
Sports is up to chance mostly, or rather shall we say; luck?
While odds are set based on who is most likely to win, with sports betting yes you can win, and there are some so skilled at picking matches that have made betting their full-time job, but for the newbie; it's mostly "luck".
Is sports betting your thing? If so be sure to visit our sister-site AlphaSportsBetting for more betting tips and tactics.
Could It Be; Casinos Tables?
Yes, although they may seem risky; if you are a skilled player (especially when you are playing live poker), then yes; casino tables can be profitable as well.
It's important to note that with LIVE casinos, meaning you connect through a webcam (not from your side) and see a live dealer dealing live cards, you are even more likely to win than a computer-generated table.
Why? Because it's 100% live and there is no possible way it can be rigged (live casinos have huge licensing terms on their head).
So, what's next?
Slots
Yes, slots are fantastic, and with thousands of different ones available, themed in thousands different ways, a lot of players find themselves enjoying a few spins here and there.
So are slots profitable? Can they be listed as a "profitable" casino game?
Well, I would strongly recommend you do not place your entire net-worth on a slot roll, but yes, in general; slots also have a high RTP so there are instances where you can win, and win big at that as well!
See how this soldier won £13,000,000 with a 25p spin.
So what do you think? Ready to get started with an online casino?
Getting Started With An Online Casino
If you're a newbie reading this, we suggest you do your own due diligence and read our online casino reviews.
In each report, you will see if the casino is right for your needs, and you will also find the bonuses that you are set to get as a newly joining member,
Some offer thousands worth of bonuses and if you're into crypto currencies, check out our list of online casinos that accept Bitcoin as the bonuses with Bitcoin deposits are even more lucrative!
Thank you very much for reading, be sure to let us know if you have any questions down in the comment section below.
See you on the next blog.