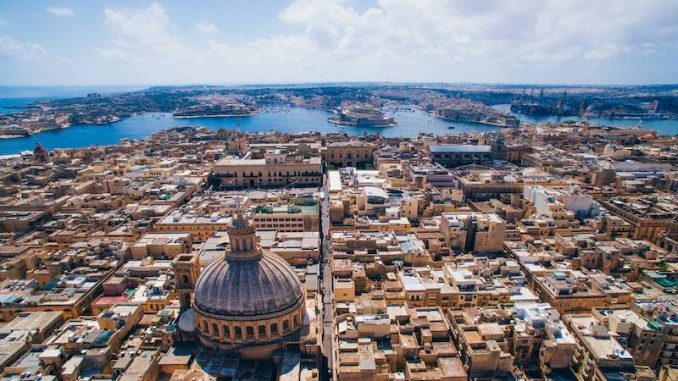 One of the key things that any savvy player looks at when choosing a new online casino to play at is where the operator is based, and one of the places that regularly turns up is Malta.
For such a small place, Malta seems to have a surprisingly large number of casinos operating out of its territories and with a Malta Gaming Licence, so what do you need to know about online casinos based in Malta? Are they reliable?
(Here are the top casinos for Maltese players)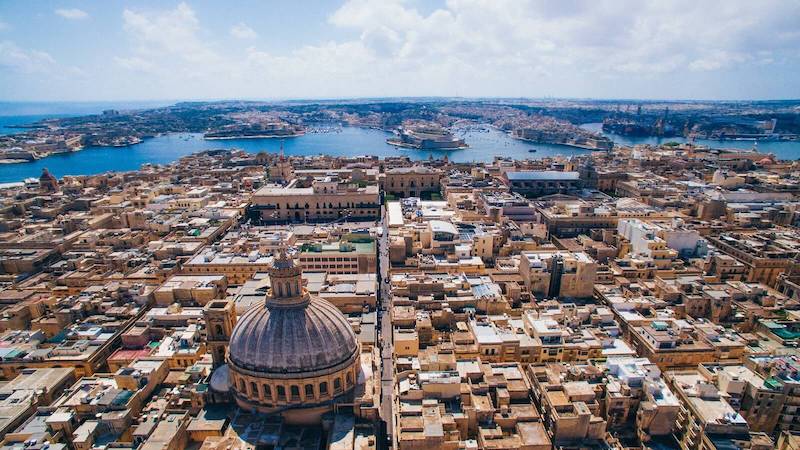 What Should You Know About Malta?
Malta is an island nation that is part of the European Union. It is located 80km off Italy's coastline and the main languages are both Maltese and English.
The country has a very rich history and heritage with ancient architecture, a warm climate and beautiful beaches which have led to it becoming a tourist hotspot in recent years.
There are over 1.6 million visitors arriving on the island every year and, with only 450,000 people living in Malta, the number of visitors outnumbers residents 3 to 1.
How Many Online Casinos Are Regulated By The MGA?
There are 10 gaming sectors which are licenced by the MGA, and there are over 200 different licenced operators under the Malta Gambling Authority's umbrella including some of the biggest names in the industry including Betfair, and Mr Green.
The numbers are also growing every year, however, each casino which chooses to apply for a Maltese gaming licence must go through a rigorous process to meet all of the requirements.
Why Are There So Many Online Casinos Based In Malta?
Malta has become known as one of the top EU countries to regulate online gambling successfully, and it has been at the forefront of the industry since 2002 when early online gambling sites started to appear.
But what is it about Malta that attracts so many casinos?
Malta is a small country that is stable both politically and economically and which offers the gambling industry attractive tax conditions.
When Malta joined in EU in 2004, the gambling companies which were already licensed by the Malta Gaming Authority then began to launch on the European market and as the laws around online gambling were regulated in the same year, both players and operators were guaranteed full anonymity and total security.
The authorities in Malta are competent to give permission to facilitate and organise games on the website so long as the operator holds a valid and appropriate licence.
The games can include anything from slots and table games to sports betting and lotteries.
Malta And The Gambling Link
Malta seems to have a very strong link with gambling and has a reputation as being the capital of internet gambling.
Many gambling organisations have their headquarters and offices in this tiny Mediterranean country including Evolution Gaming, Aspire Global and Quickspin.
Malta has been so successful in the online gambling industry primarily due to the nature of the country's land-based betting industry.
Although Malta is a very small country, its stance towards betting is extremely open.
There are several casinos, many bingo halls, race tracks and sports betting opportunities, even though the country is under 125 square miles in size and the population is only 450,000 people.
The Four Maltese Gaming Licenses
The Malta Gambling Authority has four types of gambling licence which organisations can apply for, each covering different operation types.
Class 1 – this licence is awarded to operators running casino based games and lottery based games which are, in the main, player versus the house. Class 1 licences are the type that are most commonly issued to organisations since these games are the industry's most popular varieties.
Class 2 – this licence type is given to betting sites
Class 3 – this licence is awarded to peer to peer betting exchanges and poker sites
Class 4 – this final class of licence is awarded to companies which make and supply software for gambling operators. This includes software for auditing RNGs and also for testing software. To be awarded a class 4 licence, it must be proven that there has been no form of alteration which allows operators to cheat or to increase their house edge past acceptable limits by using a hidden mechanism.
How Do Casinos Get A Gaming Licence In Malta?
If an online casino is to be issued a Maltese gaming license, they must prove that their software is functioning properly with no problems and that it provides comfortable gameplay to its players.
The software must have been third-party tested for a minimum of six months and reports must be presented to ensure the security and safety of players.
There is also a high licence fee to be paid on a yearly basis which goes a long way towards ensuring that the casino can be trusted.
Each license lasts for a five year period but they can then be extended further.
Is The Malta Gambling Licence A Reliable One?

Malta is a centre of online gambling, with the country issuing e-gaming licences to hundreds of casinos.
Malta's online gambling licences are recognised as some of the best anywhere in the world. So much so, that they are found on the whitelist published by the UK Gambling Commission, proving that the Maltese licence is one of the most trusted anywhere around the globe.
In fact, many other organisations have taken their inspiration from the MGA and have followed their model when it comes to developing their own regulation and licencing criteria for gambling operators.
If you choose an online casino with a Maltese gambling licence, you can be confident that your gambling experience is in very safe hands.
Malta is deemed to be a top online gambling jurisdiction since on several occasions they have demonstrated that they are willing to act against their licenced operators who have broken their rules.
Players can, therefore, enjoy the peace of mind of knowing that they will be well cared for and protected when they choose a casino licenced and regulated by the MGA.