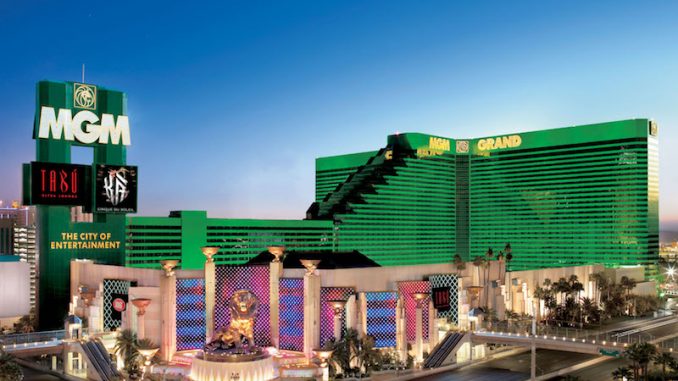 Anybody who is remotely interested in gambling, casinos or have seen a movie shot in Las Vegas, must surely know (and recognize) the MGM Grand (pictured below).
MGM, which operated one of the largest online casinos in Las Vegas Nevada, is set to launch their one version of online casinos in the coming months and we are very excited to see whats coming in their new venture.
At the time of writing, the online casino has still not launched so we can't provide MGM online casino review just yet, but just know it is on our radar, and rest assured we'll be one of the first ones to get on there as soon as it opens.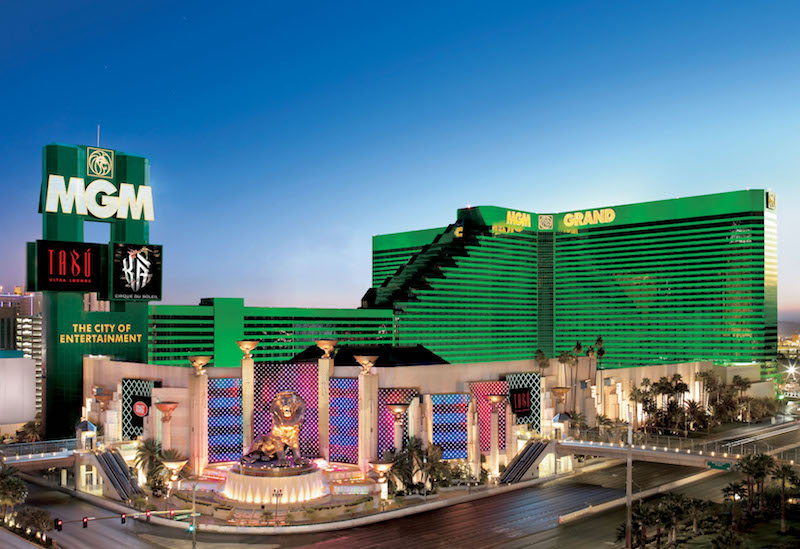 The Move To New Jersey
In the USA, online gambling laws are still a bit cloudy, and one of the only two states that will regulate online casinos is New Jersey (Atlantic City being the other).
MGM will be launching their online operations from New Jersey, and they will be using the Borgata gaming license which is owned by MGM themselves.
Exploring New Markets
This move was brought on by the rise of popularity in online casinos. The US industry is at risk at becoming a dinosaur too stubborn and too big to move which was what has been hindering their progress in e-gambling industry.
Online casinos are booming  and they are not going anywhere.
With many states in the US (and countries around the world) starting to open up and making it easier to get regulated and allowed to "open shop", it's an exciting time for the online gambling world.
Will MGM Be The Next Big Thing?
All the traditional and "famous" online casinos in the UK have made the switch online and saw their reach and profits skyrocket; it's now about time the US follow suit.
Will the MGM online casino be a success story that will put the US on the map or have they arrived too late to the party?
While MGM does have brand equity and brand value, they do not have a guaranteed win.
Another online casino giant, (that are also based in the US) is Bovada and their partner Bodog which have so far been the biggest players in the game dominating every aspect of the industry.
Can MGM take them on and win? And if "the house always wins", who's going to walk away victorious?
Let us know your thought below >>
As promised, we will be doing our MGM casino review very soon so look out for that but in the meantime, here is the official news story of the launch of the MGM online casino.
Talk soon.