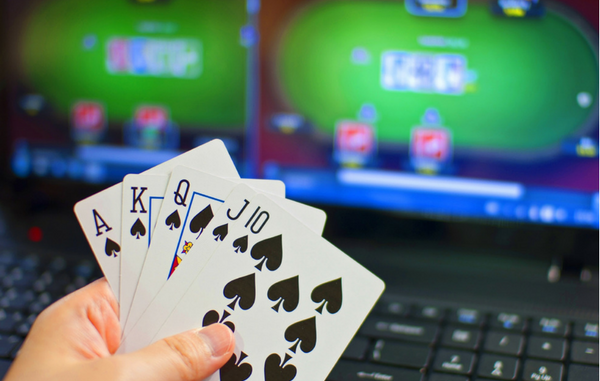 There is a good chance that you will know all about the excellent entertainment that Bovoda can offer – with the top-notch online casino always being a popular destination for online slots players.
However, there always comes a time when we want a fresh environment and something new to check out.
This is why we have come up with a list of 3 Online Casinos Like Bovada, casinos that offer the same quality but perhaps a different mix of slots, bonuses and other types of online casino games to enjoy.
Bovada has been around for quite some time now and despite many other online casinos springing up almost on a weekly basis, not many of them can quite match the quality that Bovada provides.
Bovada is popular for a number of reasons and here are just a few of them:
Good welcome bonus
Excellent customer support
Wide range of casino games
Accessible for US players
Having a sportsbook
That being said, there are some online casinos out there that can give Bovada a run for its money and we have three of them that offer up a very similar experience to Bovada.
All three of the other online casinos on this list will at least have a couple of those advantages in common and actually a few more for most of them.
They all have great customer support and all of them run sportsbooks as well.
So, ready to lean of the three online casinos we have selected?
Then your wait is over as these three slots are the ones that we feel are the most like Bovada: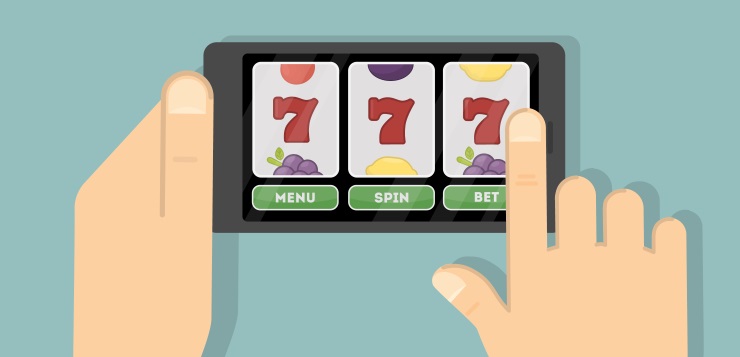 1.)William Hill Casino
Typically British and with a long history in the gambling industry, William Hill shares a number of similarities with Bovada.
This includes providing a wide selection of gambling options such as slots, table games, LIVE dealer games and a sportsbook.
Actually, William Hill also provides online poker too, so there really is no need to have multiple accounts at different places that offer different types of gambling, you can just stay at William Hill and get it all in one place.
Some of the better slots at William Hill:
Ever seen the hilarious and slightly naughty movie called Ted?
If you have and you found it as funny as we did, you are going to love the slot adaptation of the same name by Blueprint Gaming.
Packed full of bonus features, this 5-reel, 20-payline slot with have you in tears of laughter as you spin the reels and enjoy the many mini-games that it has.
Furthermore, not only are these games fun but you could just land yourself some excellent payouts along the way.
Developed by IGT, Rainbow Riches is another online slot at William Hill that is always popular among players.
This is probably down to the top prize of £200,000 and the three different bonus rounds that can be unlocked.
Despite being around for a good few years now, Rainbow Riches is still an online slot that players love to play.
Full of bright colours, a good theme and some impressive payouts on offer, this slot is definitely worth checking out at William Hill.
If you were a gamer when growing up, there is a good chance that you will know all about Worms Reloaded.
This was a simple console game but one that became hugely popular. So popular in fact that Blueprint Gaming was given the task of adapting it in online slot form.
There are eight different bonus games on the online slot and they are just some of the reasons why players cannot get enough of it.
We just know that once you play this slot at William Hill, you won't be able to put it down, similar to how players couldn't put the video game down.
Check out William Hill Casino here >>

2.)Betfair
Betfair is also similar to Bovada as, like William Hill, it also provides players with the ability to bet on their favourite sports teams.
If slots are your main preference, however, you are not going to be let down either as this casino has more than 200 of them for you to enjoy.
There is also a very nice welcome bonus and the customer service at this online casino is about as responsive as you are going to get.
They always want to make sure that their players are having a good time and will do their very best to bring any issues to a swift resolution.
Here are just a few of the slots you can enjoy at Betfair:
This slot is actually more than 10 years old now having been released back in 2006 but it is still massively popular with fans.
The reason for this popularity?
Certainly, a progressive jackpot that can be worth millions is one of the main reasons.
On top of that, it has some good features, is bright and vibrant and was developed by Playtech, one of the best casino game developers around.
Gold Rally is another excellent choice when it comes to playing the online slots over at Betfair.
This is a low variance slot that also has a progressive jackpot that could pay out some incredible amounts.
If a slot still manages to stay relevant for so long, it must be doing something right, right?
Check it out and you will see just why this is the case.
If you're one of those that love their movie slots, Iron Man 2 is one that you really have to play.
It might not be a progressive slot like the two above but it will always offer you an action-packed experience whenever you play it.
Playtech is the guys behind this slot and this 5-reel, 25-payline slot can be enjoyed among many others over at Betfair casino.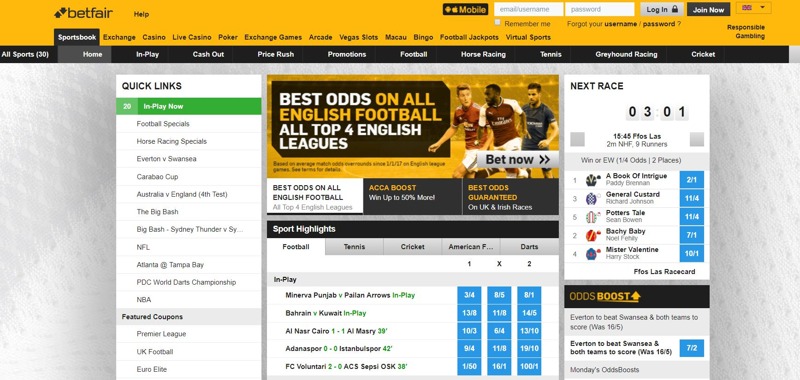 3.)Marathonbet
Marathonbet is another online casino that we feel is similar to Bovada in what it provides for players.
Once again and much like the online casinos above, Marathonbet is jam-packed with entertaining slots from the likes of Microgaming and other big names and it has a good sportsbook that will let you back your favourite team in their next big game.
You can always count on Marathonbet to provide a safe and secure environment for their players as they always use sophisticated firewalls and other software such as 128bit SSL encryption.
That is the same level of security that financial institutions use.
One of the first games you should try out at Marathonbet is that of Microgaming's Untamed Ginat Panda.
This 243-ways-to-win slot always has a long line of players using it at the casinos and much of that will be down to the enjoyable experience that it provides.
Having some decent payouts to aim at also helps of course and the bonus features are the icing on the cake in this slot.
Dragonz by Microgaming is another slot that we recommend that you try when playing at Marathonbet.
Containing 5-reels and utilizing 243 ways to win, this slot has an RTP of 96.30%, and four free spins features that can lead to some magical payouts.
This slot is themed around dragons (bet you didn't guess that) and with a highest payout that could be worth 3,500x your line bet, there is a chance of winning some serious money on this slot.
Another good slot to test out at Marathonbet would be Jungle Jim by Microgaming. This is more of a classic style slot but don't let that suggest that it will bring.
There are wild symbols, a bonus game and scatter symbols which will help you to land some good profits on the reels.
This has 5-reels and 15-paylines and can even give you ten free spins if you are ever lucky enough to unlock them. Seriously, give it a try and you will see why we rate it so much.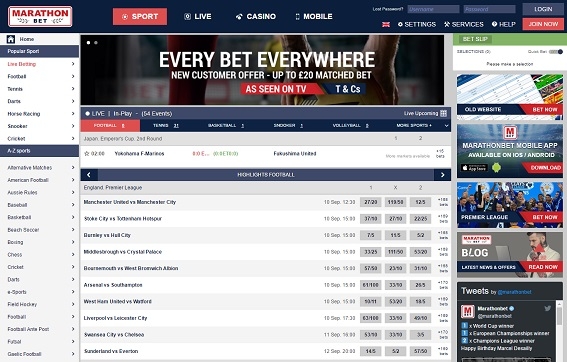 Final Thoughts
Bovada is certainly an excellent online casino in its own right but there are a number of other online casinos out there that are right up there with it.
The three above in particular are more than equal to what Bovada can provide its players.
They all have a fantastic selection of games that have been developed by some of the worlds leading casino software developers, good welcome bonuses and other bonuses and promotions, top-quality support and they each also have a sportsbook as well.
In fact, it would be difficult to select which of them that we feel is the best, as they are all excellent.
You will have your own opinions on which of them you will prefer, so it might be a good idea to try them all out before committing to one of them.
These 3 online casinos like Bovada have all earned our seal of approval and we would have no problem recommending any of them to anybody.
We also have an article on Online Casino Games To Try With Bonuses.