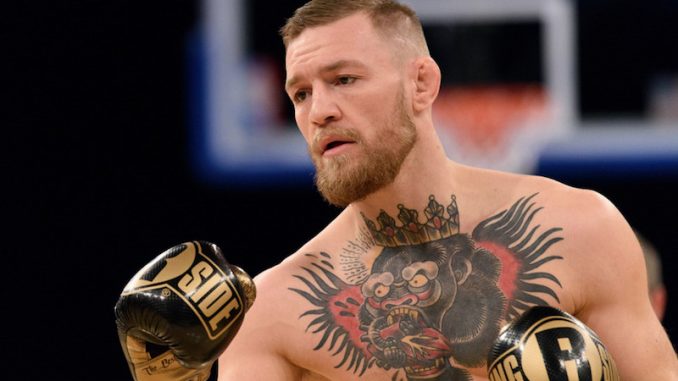 The fight of the century is around the corner and tensions are rising as two of the world's best-ever fights meet face to face in Las Vegas.
Both Conor McGregor and Mayweather are showcasing the typical macho thrash-talking with each other in their several promotional conferences and personal tweets.
Is this meant to hype up the fight? Probably but, you can't deny that these 2 warriors are in it to win it and you can rest assured August 26th would be a monumental fight in history.
Who do you think will come out victorious from this fight?
Today we would like to take about where to bet, which as you can assume, is one of the most talked about events in gambling / betting communities.
Now, the issue with online bookmakers is that many bookmakers and online casinos do not accept players from the US (due to their complicated gaming laws), hence why today we will focus on where to bet on may weather vs mcgregor in the US.
If you're from the US and have tried betting before, you know how hard it can be to join an online casino, but do not worry as we have the answer for you.

Who's The Favourite To Win?
Bookmakers have picked Mayweather as their favourite with odds in the range of 1 to 1.20 and 1 to 4.50 on McGregor.
For those that are new to all this, it means that for every $1 you bet, you get $1.20 for Mayweather and $4.50 for every $1 you bet on McGregor.
This obviously comes from Mayweather's long standing history and expertise in the sports (remember McGregor is not a boxer).
But can McGregor cause an upset?
That is what most fans think, hence why McGregor is listed as the fan favorite.
The Fan Favourite?
Maybe it's his Irish charm, or maybe it's his raw talent as a fighter, but McGregor is definitely the guy that people want to see win (and Mayweather lose).
Can McGregor Cause an Upset?
Given that yes, Mayweather is more experienced in the boxing ring, McGregor packs a solid powerful punch so if he's smart, I would predict Mayweather can even get knocked about by McGregor.
Will it happen? Who knows!
This is a fight between two of the greatest fighters ever and even though they come from different backgrounds, they all have proved themselves time and time again that they are the best in their field.

What Are The Bookmakers Saying?
Bookmakers have their sights set on Mayweather winning with ease, but as we just said; an upset could easily happen if McGregor can sneak in one of his shattering punches.
The odds have been changing recently and I am sure they will continue changing in the last few days of the fight but we are pretty sure that when the 1st round sets off in Las Vegas, the bookmakers favourite will still be Mayweather.
But can the favourite cause an upset? What do you think?
Where To Place Your Bets In The US?
For international players, I suggest you see the latest betting odds on the fight on post we did a few days ago, but for US players, you can only join one bookmaker (that has respectable odds) and that is Bovada.
Bovada is an online casino (based in the US) that accepts US players as well.
You can see their listing of the event along with all the different betting options and odds on this page.
How To Bet On The Mayweather Fight
All you would need to do to get started is to visit Bovada, register an account, claim your bonus (which is quite good) and place your bets on who you would think would win.
All is left to do then is to await the 26th of August, sit down or go for a drink and watch as the biggest fight in history starts to unfold.
Closing Words
Thanks for reading this little guide we put together on how to bet on Mayweather vs McGregor (from the US).
We'd like to know your thoughts on this and who you will be placing your bet on so feel free to leave us a comment down below with your thoughts and predictions.
We look forward to hearing from you.
Talk soon.