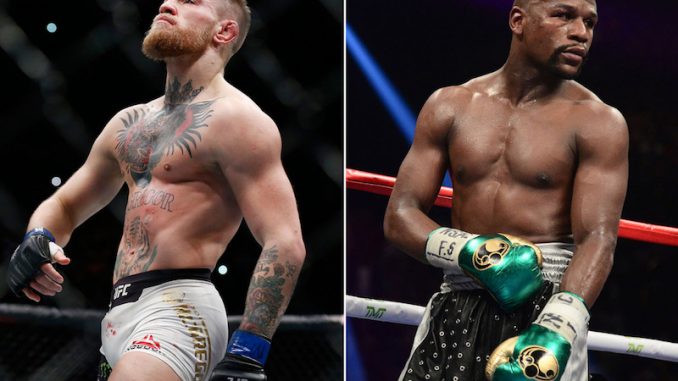 The appropriately-titled fight of the century between two of the biggest-ever fighters in history is set to happen in Las Vegas, Nevada on the 26th of August 2017.
As expected, this fight has brought together two of the toughest men in 2 very different (yes still similar) fighting disciplines and after many controversial conferences and a series of trash-talking tweets, this fight can really be the fight of the century.
Obviously, the online gambling industry have welcomed the fight and many bookmakers and casinos alike have opened up the channels for punters to be able to place bets on who could be the undisputed KING of Las Vegas.
Surprisingly, the odds favor Mayweather nearly across the board (although they are decreasing) but many online polls show that the crowd favorite could just well be the Irish thrash-talking master, Conor McGregor.
Today I want to share with you a list of some of the (best) online casino odds for Mayweather vs McGregor being offered online.
Please keep in mind that odds are changing each and every day and they will continue to change until fight night on the 26th of August.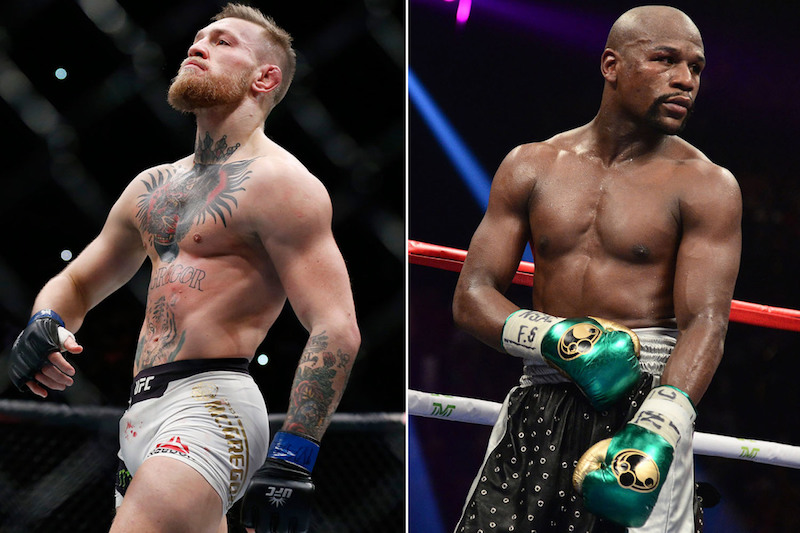 So, interested in placing a bet?
Do you think you can predict the outcome of the fight of the century? If you do, here are some places which will gladly accept your bets:
LeoVegas
LeoVegas was actually one of the first online casinos and sportsbooks that offered this event with various betting options to bet on.
At the time of writing, their odds of winning are:
Mayweather: 1.17
McGregor: 5.00
These odds are for whoever will come out victorious, but there are many other betting options that you can choose from.
To see the complete list of options, see here >>
Bet365
If you've been looking into online gambling, I am sure you have heard of Bet365, which is one of the most-recognized online casino in the world with millions of players.
They too are offering some attractive odds on the Mayweather vs. McGregor bout and at the time of writing, they look like this:
Mayweather: 1.20
McGregor: 4.50
Again, there are many other options to choose from so feel free to visit the official page of the site and see if you can spot a guaranteed win in any of the options available.
Bovada
If you are based in the US, then I am afraid that Bovada Casino is your only option of placing a bet on the list.
We have reviewed the Bovada sportsbook here, and we are pleased to report that they are one of the most trustworthy casinos out there.
At the current time, Bovada is offering these odds on the fight:
Mayweather: 1.17
McGregor: 4.00
See the Bovada listing here >>
Betfair
Want to be in the chance of winning a free ticket + an all expenses paid trip to Las Vegas to watch the fight? Well, Betfair is offering this deal if you place your bet through them.
If you are interested, you can find the current odds offered here but if you want to be in the chance of winning the golden ticket, do so as soon as possible as the offer is only available for a limited amount of time.
The current Betfair odds on this fight are:
Mayweather: 1.20
McGregor: 5.00
Claim your 300% bonus from BetFair here >>
WilliamHill
WilliamHill also needs no introduction, especially for players from the UK as it is indeed one of the most well-known sports book in the UK market and possibly even the world.
They are also offering odds on the fight of course at they currently stand as such:
Mayweather: 1.17
McGregor: 5.00
See the complete WilliamHill betting odds here >>
Take Advantage Of Welcome Bonuses
It's good to point out that if you are a new player, you can take advantage of some amazing welcome bonuses offered by online casinos.
Since there isn't a lot of overhead expenses tied to an online casino (like there are with offline casinos), many of them offer some incredible bonuses which I am sure you'd like to get your hands on.
Once you visit any of the bookmaker listed above, you will get the bonus offered by the casino but you can see our post on how to play online casino games to find out more about how casino bonuses work.
The Best Odds For The Mayweather vs. McGregor Fight
As you can see from the above listings, the current best odds are:
Mayweather: Betfair and Bet365.
McGregor: WilliamHill, betFair, & LeoVegas.
Keep a close eye on the odds and place your bets only when you think you have found the right one for you.
Closing Words
Thank you for reading our post about the best online odds for Mayweather vs. mcgregor fight.
We have written a lot of articles on this fight on our sister-site AlphaSportsBetting.com so check in there if you'd like to know more about different betting options and more online sports books offering odds on the fight.
If you have any questions, be sure to let us know down below and as always, don't forget to see more interesting content on our blog.
Talk soon.