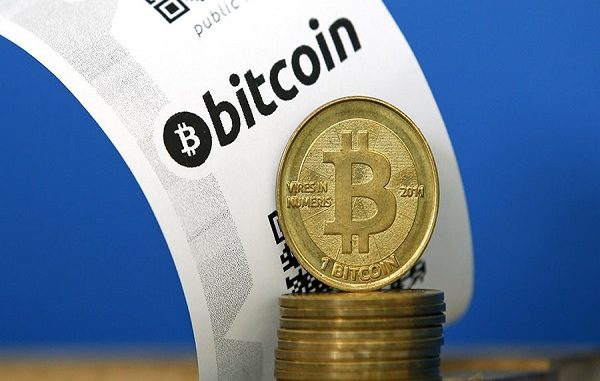 While most of us are familiar with the idea of a standard lottery where you buy a ticket and then wait with bated breath to see if your numbers will come up, the Bitcoin Lottery is a new concept that cashes in on the popularity of this new form of cryptocurrency.
More people are wondering how to play Bitcoin Lottery as this exciting and innovative new idea is taking off in a big way since its launch in 2017.
Find out more about gambling online with Bitcoin here>>

What Is The Bitcoin Lottery?
The Bitcoin Lottery is the first lottery in the entire world to use Bitcoin.
It offers players the opportunity to wager in fiat currency with the chance of scooping an enormous Bitcoin jackpot.
The lottery begins with a prize fund of 1000 BTC, which is worth several million pounds – a jackpot which is well worth betting on!
Draws take place on every night of the week except Sundays at 8.30pm GMT, and as the value of Bitcoin is constantly fluctuating, excitement is very high.
How Does The Bitcoin Lottery Work?
Players choose six numbers when they buy their lottery ticket, picking any numbers between 1 and 49.
For players who do not have preferred numbers of their own, there is a random option where the software will choose numbers on the player's behalf.
The idea of the lottery is to score 6 matching numbers in order to scoop the full jackpot, although there are prizes available for matching other amounts of numbers too, making this a very lucrative lotto since players are rewarded even if they only match two numbers.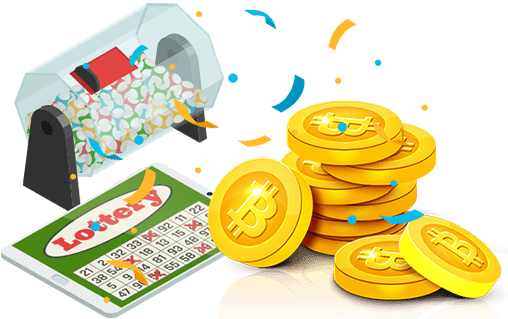 Bitcoin Lotto Prizes
The prizes available for matching different numbers on the Bitcoin Lottery include:
Match two numbers – win £1
Match three numbers – win £5
Match four numbers – win £50
Match five numbers – win 1 Bitcoin
Match six numbers – win a minimum of 1000 Bitcoins
What You Need To Know About Playing The Bitcoin Lottery
If you're wondering how to play Bitcoin Lottery, the good news is that it is an extremely simple process and is exactly the same as betting on any other type of lottery.
The Bitcoin lottery draw takes its numbers from the Bonoloto Spanish lottery which is held on a daily basis, Monday to Saturday, at approximately 8.30pm GMT.
To place a bet, choose six numbers from 1 – 49.
The price of a bet is £3 for a single line, however, if the big Bitcoin jackpot isn't won by any of the players, the amount rolls over to the following day and increases day after day until a winner is finally drawn.
What Do I Need To Know About Bitcoins?
Some players are naturally a little nervous about the idea of Bitcoins since the average person on the street isn't very familiar with them or the way in which they work.
The good news is that Bitcoins are actually easier to understand than you might think.
You can find out more about Bitcoin here>>
Over the past few months, Bitcoin has become mainstream news since the digital decentralised currency has hit some serious heights, pushing beyond the $10,000 boundary to a figure worth 100,000 its 2010 value.
It's no wonder then that some speculators are attempting to cash in on this trend, and this has led to the creation of the Bitcoin Lottery.
For those not in the know, Bitcoin is a cryptocurrency – a digital form of money which uses encryption in the securing of transactions.
As it isn't controlled by any business or government it allows for free global trading which can remain entirely anonymous. Bitcoins take no physical form, however, if they are bought they can then be exchanged for services and goods in just the same way as standard money.
Invented by an anonymous developer who goes by the name of Satoshi Nakamoto, Bitcoins first appeared in 2013 and use blockchain to record all payment transactions.
The value of Bitcoins fluctuates just like any other currency, and at present, around 25 new Bitcoins are released every ten minutes.
However, as a maximum number of 21 million are permitted to exist, eventually this flow will stop.
There are currently approximately 16 million in circulation.
You can acquire Bitcoins in several ways – either by buying them from online exchanges, by purchasing them from private individuals or by accepting them as a form of payment for services or goods. Of course, you could also win them in the Bitcoin Lottery.
Bitcoins are then stored in a specially designed wallet programme on a PC, smartphone or on a secure website which is accessible from anywhere.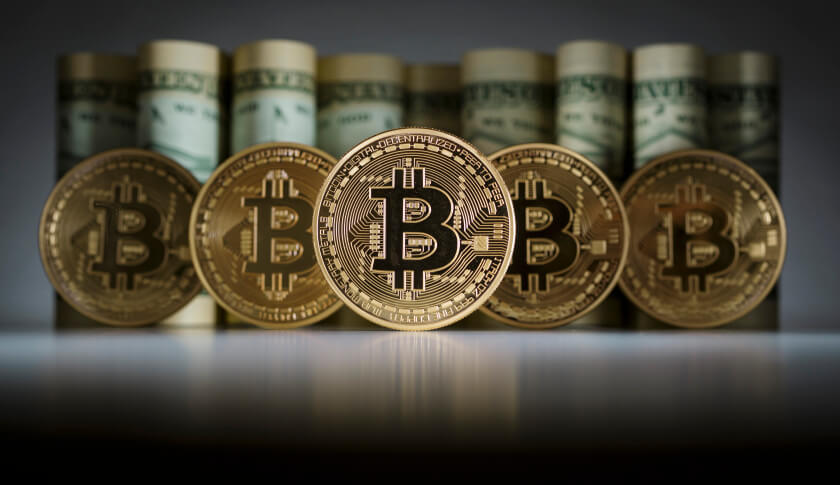 Should I Play The Bitcoin Lottery?
Some people will naturally be wary of playing the Bitcoin Lottery due to fears that the value of Bitcoin will drop dramatically.
As it is non-regulated and has no centralised bank behind it, many investors have expressed concerns about the speculative nature of the investment.
However, for those who are already fans of betting, the Bitcoin Lottery could represent the ultimate form of gambling, with extremely high stakes.
Players who win on the Bitcoin Lottery can choose to take their Bitcoin winnings value in pounds sterling if they prefer as long as they are a tier one or two winner, however for those who scoop larger amounts, the chances are that they will be looking at much greater winnings than if they were to play on a standard lottery.
The odds are also better since one in every seven tickets wins a prize, and these are pretty good odds in anybody's book.
Where Can I Play The Bitcoin Lottery?
Now that you know how to play Bitcoin Lottery, you need to know where you can buy a ticket.
YoBetIt is a great place to start.
As one of the betting sites that lets you buy a ticket for this lucrative and innovative lottery, YoBetIt makes it very simple to choose your numbers on as many lines as you like or to select random picks for your lines.
Checking out is also a breeze, bringing you one step closer to scooping those valuable Bitcoins.