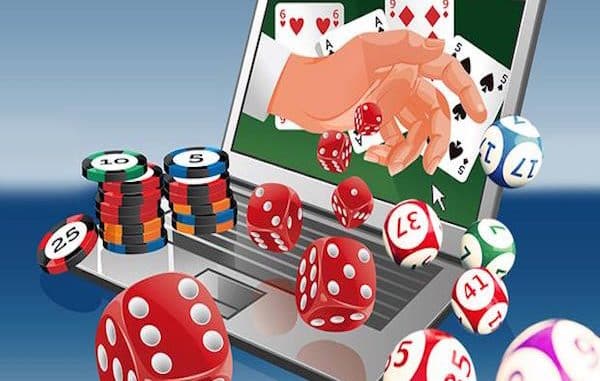 While there are many enticing slots and casino games available to play in online casinos, the odds of winning are sadly not in your favour.
After all, the casinos have to make money, and if every player walked away with more than what they put in, the casino would very quickly go bust.
It may be very true that the house has the edge, but that doesn't mean that there isn't a way to better your odds of landing a jackpot that is more than what you put into the site originally.
Now, this isn't to say that gambling is risk-free, there is always going to be a risk when you gamble in any form, but sometimes, the standard odds can be pushed more in the player's favour.
This all centres around (legally) exploiting the online casino bonuses that are in ready supply on online casino sites.
This is a process called Advantage Play or Advantage Gambling.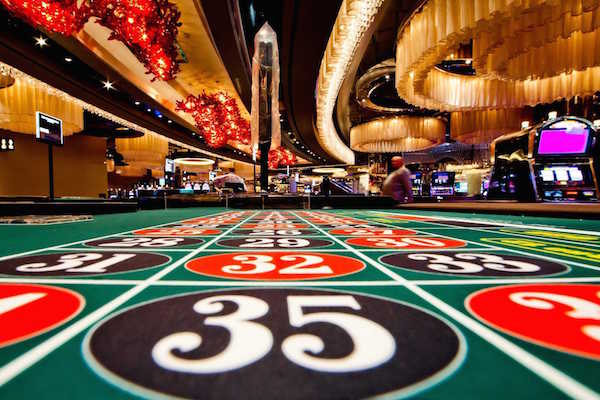 What Is An Online Casino Bonus?
In order to gain the edge over their land-based counterparts and the other online casino rooms, many casinos offer new players a bonus when they choose to play on their site over another site.
This is normally awarded on the first deposit that you make but can also be awarded on your second and third deposits as well.
There is a lot of variance amongst the types of bonuses out there, as each online casino site tries to compete and offer the best incentives to play with them.
As competition is rather extreme between online casinos, the bonuses can also be incredibly enticing, breaking into the hundreds and even thousands of credits.
Some of the most common online casino bonuses include:
Matching the deposit amount – often between 50% and 200% up to a set limit
Free spins on a mega reel or in certain games or slots
Free betting cash to play on certain games
A welcome package spread out amongst multiple deposits
Cash refunds up to a set amount
Checking The Terms and Conditions
The bonuses can seem like an instant return on your investment initially, but the fine print in the terms and conditions is a different story.
Understanding how the terms and conditions affect these bonuses is the key to learning how to exploit the generosity of the different casino sites.
Some of the most common terms and conditions that affect these online casino bonuses include:
The requirement to meet the bet amount in winnings before releasing the credits
The requirement to wager a set multiple of the free bonus before releasing credits
Certain exclusion from some games when using the free bonuses
Partial exclusion from some games when using the free bonuses
This creates a catch-22 scenario; you can use the free bonus, but you may not be able to release it until you wager more, or you may not be able to gamble in the way that you want. Before looking to take full advantage of the bonuses on offer, always look at the policies.
Not all casinos use the same ones, and you may find that you have a much better chance of extracting earnings made from the free bonuses better on some sites than others.
How Do You Exploit The Bonuses?
The different bonuses that you encounter can be exploited in different ways, depending on the exact bonus, the limitations, and the policies.
Let's take a look at some of the different ways to increase your chances of getting the most back from the bonuses:
Refund or Cashback Offers
Refund and cashback offers are one of the best places to start when trying to take full advantage of initial offers and bonuses.
This is a bonus that is slowly growing in popularity, with a number of top sites, including William Hill, running some variation of it.
The cashback could be a set amount per day, like a £20 return for a £20 loss, or a portion of your winnings, such as a £5 refund on £100 lost, so a 5% refund amount.
These offers can easily be used to your benefit, on games such as the roulette table or any gambling game with a chance to double or lose your stake.
You can place the £20 bet, and if you lose, have your bet returned within a set period of time.
If you win, then you've doubled your initial bet.
Check The House Edge
Another key way to make the most of any matching deposit bonus is to look for those online casino games with the lowest house edge.
If you do your research, you'll notice that whilst there are some slot machines with a 2% house edge, there are also those with a 10% or greater house edge.
While some bonuses may be limited to what games you can bet on, there is normally some variance.
Sticking to low house edge games while using your deposit bonus can be a great way to increase your winnings and wager more with less loss.
Expected Value
Perhaps the biggest way to exploit online casino bonuses is by calculating the Expected Value, or EV.
There are online tools that can calculate this for you now, but the basic calculation states the chances of win with the expected conditions of the risk.
This is all worked out by making calculations of what would happen if the bonus was completed an exceptional number of times.
For example; if a £200 welcome bonus was offered on a £100 deposit, the EV could tell you that on average it would be worth X amount of profit.
By using the EV, you can get a clearer image of the potential long-term gains when using bonuses, rather than the initial gains.
This makes it simpler to see which bonuses, or casino sites, will deliver a better result the longer that you play; along with which ones are not worth playing or making a deposit on to receive the bonus.
See the latest bonuses right here>>
Are Online Casino Bonuses Worth It?
At the end of the day, online casinos will always have the overall edge.
However, with bonuses, to some degree, many casinos are willing to take a loss in order to incentivise players to keep on using their site, where the odds then shift back in the house's favour.
If you're happy to move around casino sites, the online bonuses can help to potentially move the odds more in your favour in terms of return on an initial bet.