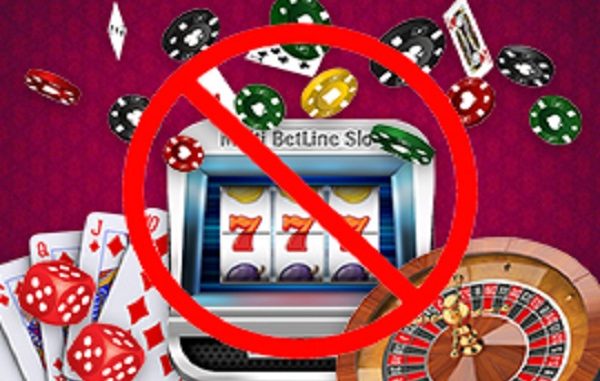 Finding a good online casino with a great bonus is relatively easy but finding one that's all that and also legit can be a bit hard.
Even though certification is a great thing to have that doesn't in any way mean that you should immediately trust said casino with your funds.
Here are the top casinos for 2017>>
There is a huge list of online casinos to avoid joining but we tried to limit that to 12 of those you have probably heard about before.
You could play on those but at your own risk as we are not to be held responsible in any way for what may happen afterwards.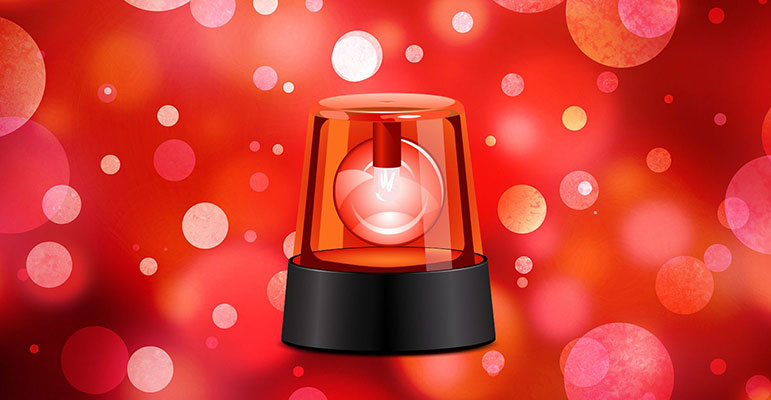 When should you avoid joining an online casino?
There is a very big list of reasons but we will only mention those that count the most and you probably will encounter more than any others.
1. Blocking payouts
This should go without saying but if an online casino will not pay your earnings for anyway then it would be best to stay away from it.
Of course, there is the case you haven't met some specific terms or conditions.
When something like that happens then it is you who are to blame for not reading the small print on those "free" bonuses.
If you try to contact the casino they will probably say the same thing over and over or that you cheated in order to win, without, of course, having any proof to back this accusation.
You should also be aware of whether the casino pays its affiliates or not.
If yes, then give them a second chance.
If not then this probably means they will not pay out your winnings either.
2. License And "fair gaming"
The Government of Curacao, the UK Gambling Commission, and the Isle of Man Gambling Supervision Commission are just a few of all the esteemed and trustworthy gambling license providers online casinos can have.
If you see a casino being licensed by such an organization then it probably is legitimate.
However, the license doesn't in any way mean fair gaming.
You have probably seen a gambling platform letting you check their games for free before putting real money on them.
Oh, it seems you are very lucky and have doubled your money in no time.
Then you play with real money and without you know it your funds have plummeted to zero.
Always check if a casino provides provably fair games and if there is an eCogra certification.
If the latter applies then there is no way you will be having trouble with unfair gaming.
3. Terms & Conditions
The two words all of us gamblers hate.
"Terms and conditions apply" is always below a nice bonus.
When you click on it you will usually see that the bonus comes with a minimum wage requirement of 25-50 times. This is normal.
Some online casinos abuse this system though, by applying insane terms like an 80 times rollover and 7 days to complete it.
Do yourselves a favor and stay away from those.
The same goes for the exact opposite. It is very strange to see a 300% bonus accompanied by a rollover of 1-5 times.
In most cases, this will be a scam. Online casinos can change those terms whenever they want to but that doesn't mean they constantly do that.
Those that often do it, however, will more likely try to scam you.
4. Not Featuring Cold Storage
This means two things.
First, your money is not safe and can be stolen if the site gets hacked.
Second, the casino may use your money to pay out other users' winnings or anything else they want to.
When it is time to withdraw there is a good chance your payment will take far too long (more than 3-4 weeks, if not more than a whole month) or even not get paid out at all.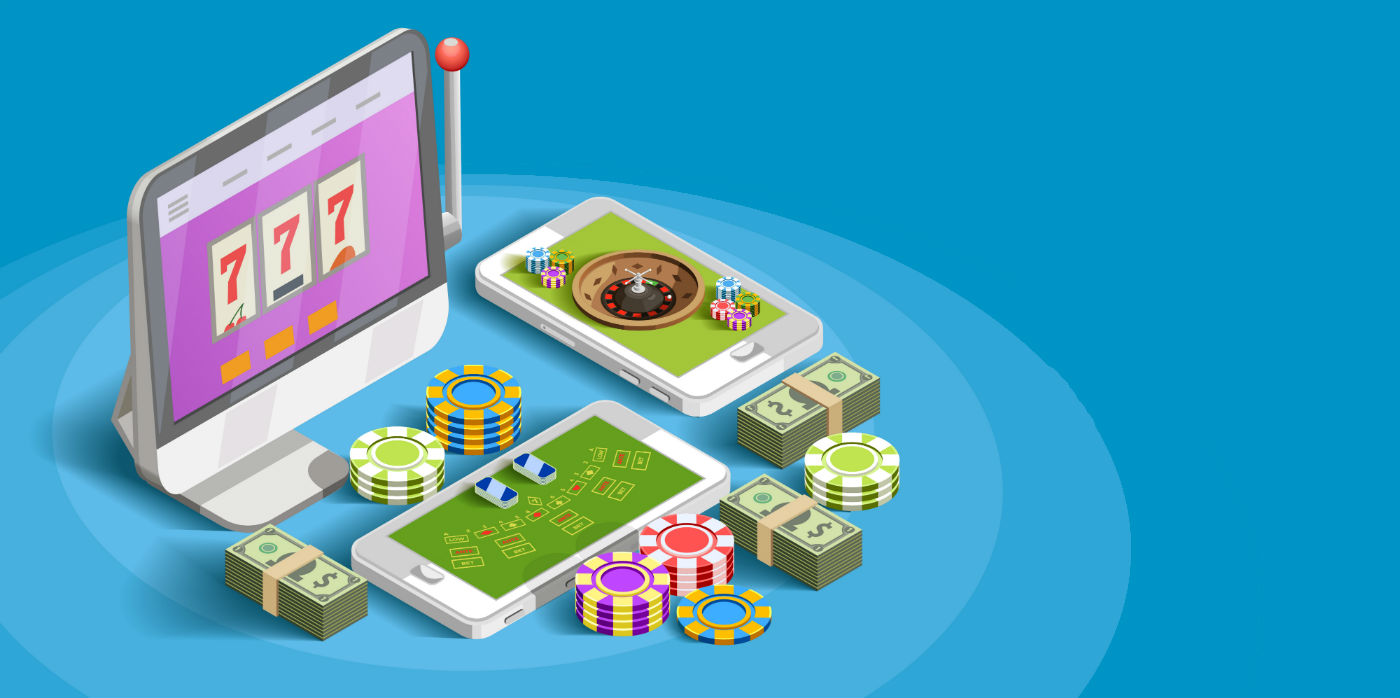 12 Online Casinos to Avoid Joining
These four are the most common reasons but let's take a look at 12 online casinos to avoid joining and why?
1. Atlantic City
A renowned casino licensed by the Jurisdiction of Curacao and even endorsed with a "seal of approval" by Slotsia.
So why would they be on this list?
They offer a welcome bonus of up to 2,500€ so why wouldn't we like that?
The rollover requirement is only 33 times but there have been numerous complaints about them not paying out winnings because of minor violations of the terms and conditions.
Furthermore, their payments are very slow and there have been rumours about them offering pirated games and even hacking other websites to display advertisements for their casino.
Branded by AffPower and GTG (Game Tech Group) various other casinos of the family have received many complaints about the same reasons.
Some of them are Euro Moon Casino, Casino Bordeaux, and OceanBets among many others.
Find out more about Atlantic City here>>
2. BetVoyager
Probably one of the worst online casinos you could play on.
In its early days, they would encourage players to spam other casinos' blogs and reviewing sites with good comments about their own platform.
They would even ask players to do so in order to get their winnings.
They did so by adding that as a term in their terms and conditions page.
Even after all these have stopped they still ask players to publish a mandatory announcement regarding their win at the tournaments of the site. If they don't, they will simply not get paid out their winnings.
Do NOT play on their site!
You can visit BetVoyager here>>
3. 99 Slot Machines
Even when you visit the site you will be discussed by the hideous old school design of it.
It stinks from a mile away that they are a scam.
They have received numerous negative reviews all over the Internet for spamming their users with emails, not helping them when they reached the support team and for not paying out their winnings. In fact, they refused to do so for unknown reasons.
They still operate today as well as some other similar sites of the same group.
Those are Mighty Slots, Plenty Jackpots, Real Vegas Online, SlotLuv, Slot Nuts and Slots Inferno.
You can visit 99 Slot Machines here>>
4. 21Grand Casino
They would refuse to pay out any winnings unless players would cash out at least 10 times their deposited amount.
This would apply if your deposit was less than 250$.
And that is without even claiming the welcome bonus.
They are for sure one of those online casinos to avoid joining.
Furthermore, their payments would take far too long and the support team would ignore the users' inquiries.
Similar casinos of the same group are Casino Fiz, CrazyWinners Casino, Euro Fortune Casino, and EZ Scratch among various others.
In fact, you probably should avoid any casinos owned by CyberRock Entertainment N.V.
You can visit 21Grand Casino here>>
5. Pink Lady Casino
This casino, as well as Blackjack Club, Casino Alhambra, Lady Luck Casino and CGTV, regulated casinos, in general, have all been negatively reviewed for locking players' accounts, denying to pay out winnings and not responding to the support queries.
The most shameful thing they have done is to illegally install malware on their users' devices that would modify the host's file thus blocking them out of other online casinos.
This way they could only play in their group's casinos.
You can visit Pink Lady Casino here>>
6. Lucky18 Casino
This online casino wouldn't pay out its users' winnings.
The owner was arrested back in 2009 for offering unlicensed gambling activities and the site was shut down.
However two years after that, in 2011, the site reopened and still it looks shady as hell.
We would recommend that you don't gamble on this site as it is one of those online casinos to avoid joining at any cost.
You can visit Lucy18 Casino here>>
7. Titanbet
The British gambling website has two perspectives to review.
When it comes to the selection of games they are excellent.
But when it comes to the support and the payments they could not be any more terrible than how much they already are.
Countless negative reviews about payments not going through and funds not being paid out to the players.
The support team is rude and will "help" you by providing useless advice that doesn't work in making things better thus leaving any problems you have unsolved.
You can visit Titan Bet here>>
8. Always Cool Casino
This online casino as well as BetDNA, MoneyStorm Casino, and Pamper Casino have all been accused of taking too long to pay out funds or even not paying at all.
They are also unlicensed, their games most likely aren't fair as they appear to be rigged and a big part of the software they use is pirated.
These are 4 online casinos to avoid joining no matter how good their bonuses may look at first sight.
You can visit Always Cool Casino here>>
9. Euro Grand Casino
Even though all of Playtech's casinos are great there is a thing you should be aware of.
This is the cashout amount. Say you win a jackpot of 1$ million. You would be able to cash out about 9,000$ per month maximum.
So it would take you a bit more than 9 years to cash it all out.
A similar incident happened back in 2009 when a woman won a jackpot of 4.1$ million at the Joyland casino.
Due to the terms, she would only be able to cash out 9,000$ per month so it would take about 40 years to get it all out! That is insane.
The casino agreed to pay her 2.05$ million, half the amount, immediately with a 60k rollover.
Joyland kept the bets of other players amounting up to a total of over 2$ million!
You can visit Euro Grand Casino here>>
10. African Palace Casino
This online casino as well as the other ones of Rand Logic, Indio Casino, and Grand Reef Casino, have received complaints about not paying out the winnings from the jackpots.
Some years ago a woman asked what would happen with the payments.
After the contact team didn't respond she would keep on messaging them until she got a message from an executive called Denver Chetty who told her that he didn't like her attitude and that they wouldn't pay her winnings.
She couldn't do anything because they are an offshore casino and no one could help her neither lawyers or the police.
You can visit African Palace Casino here>>
11. Royal Dice Casino
They offer a pretty great 450% welcome bonus. Pretty nice, right? Well, even though they would "give" you this bonus you wouldn't be able to cash it out no matter what you did as they will not pay you or give you a reason why.
They are for sure one of the online casinos to avoid joining.
You can visit Royal Dice Casino here>>
12. 7spins
Apart from the low weekly withdrawal limits this online casino as well as multiple others from the Top Games company, they will also not pay you out or stall your payments.
They will also not provide any help when trying to contact the support team.
Conclusion
Extreme payout conditions, bad support, unlicensed casinos and many more of that sort make up for a terrible gambling experience.
Whatever you do make sure you always do a quick research on the casino you are about to trust with your money.
We provided a list of 12 online casinos to avoid joining.
On a more positive note, here are the top online casinos of 2017>>