For anyone that is considering playing online slots, it can be difficult to know the ins and outs of the law and whether they are allowed to even gamble online.
Many of you will have questions such as "Is playing online slots legal in the UK?" or "is it legal to gamble online in the UK?"
Well, the short answer to both of these questions is yes. Anyone based in the UK is allowed to gamble online as long as they are aged 18 or above.
However, players need to be careful where they gamble on the internet and make sure that they choose online casinos that are licensed and regulated by either the UK Gambling Commission (UKGC) or a regulatory authority that meets the same regulatory requirements as the UKGC and is accepted by the UKGC.
In the current climate, this means that only online casinos that are licensed by the UK, Malta, Alderney, Isle of Man, Barbuda, Antigua or Gibraltar.
Any online casino that allows you to gamble that has not received a license from the above is operating illegally and is therefore not regulated. This means that it is likely that the online casino you are playing does not conform to strict rules and regulations as those that are licensed.
To ensure that you are getting a fair deal and are playing in an online gambling environment that is fair, you should always make sure that you play at online casinos that are regulated.
Always do your research before signing up for an online casino and especially before you deposit any money.
Throughout the rest of this blog, we will take you through the ins and outs of online gambling in the UK and the laws and regulations surrounding it.
We will also give you a few suggestions of online casinos that accept players from the UK and offers an excellent experience to those that sign up.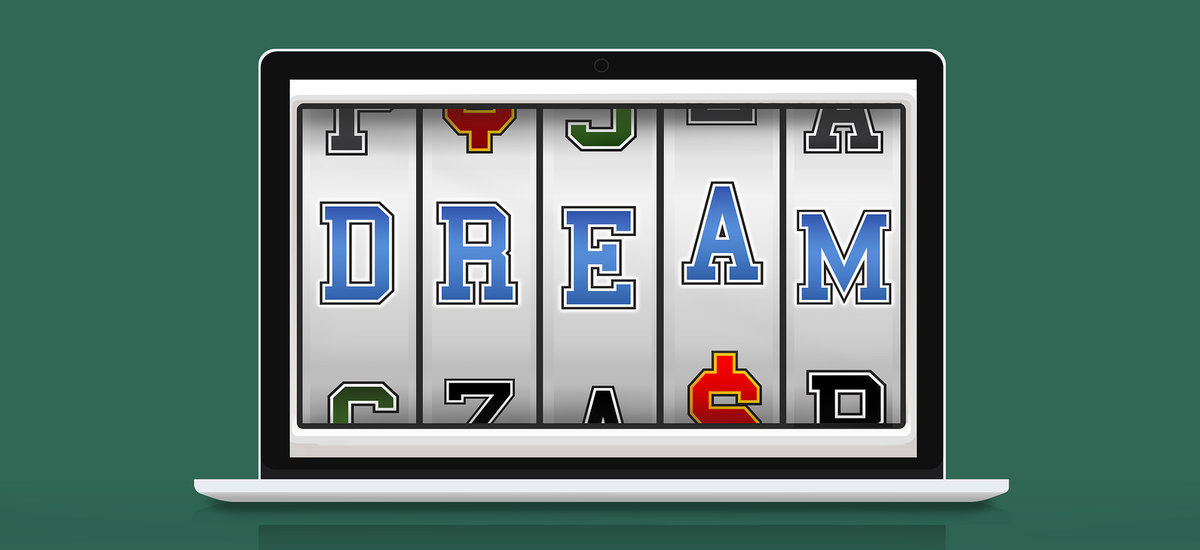 How Do These Laws And Regulations Protect Players?
The laws in place in the United Kingdom have all been designed to ensure that players have a safer and more regulated environment in which to enjoy their online gambling.
The UKGC has some strict rules and regulations that online casinos that wish to provide their products and services to players in the UK must abide by.
Below are some of the core areas where these laws help to provide a safer and fairer environment for players:
Any online casino or another type of gambling site that has been licensed by the UKGC must abide by certain rules and regulations in order to maintain their licensed status.
Furthermore, they must agree to random testing to their gaming equipment and software to ensure that it is operating fairly for players.
The UKGC also operates as a middleman to these online casinos where players can get in touch if they feel they have been treated unfairly.
The UKGC will then investigate and resolve any matters should it be required.
Any online casino that is found to be not adhering to these regulations or is found guilty of committing a serious offence, they are liable to fines, having their license revoked or further action taken against them through the justice system.
As we mentioned above, online casinos as part of their licensing accept that they can be randomly tested and audited at the discretion of the UKGC.
Online casinos that have been found to have altered their rates of payouts or anything else that is seen as giving the casino an unfair advantage, will be subject to punishment in the way of fines or the loss of their license.
All testing is carried out by third-party testers that are independent to the UKGC to ensure another layer of protection for players. These testing houses will then report their findings to the UKGC.
As well as providing a fair environment for players, the UKGC also has regulations and policies in place that forces online casinos to offer a safer environment too.
This means increased security with regards to sophisticated firewalls and 128-bit SSL encryption being used to protect transactions, payment methods and personal, private and financial information of players.
Furthermore, online casinos are instructed to keep all player funds in separate holding accounts from accounts that hold operational funds. This is to protect the balances of players if the casinos were to get into financial trouble.
As you can see, there are plenty of reasons to feel safer at an online casino that is regulated by the UKGC or another accepted regulatory authority.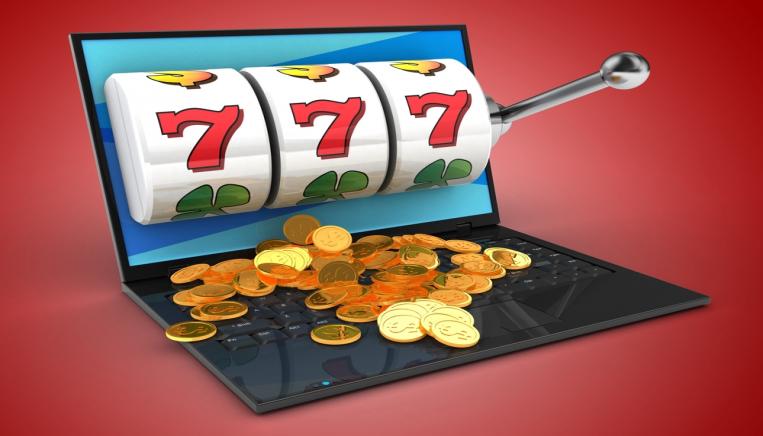 Common Questions Answered
Now that you know that it is perfectly legal to gamble online in the UK, we have provided answers to a bunch of other questions that you will no doubt have.
How Old Do You Have to be to Gamble in the UK?
The legal age limit to gamble online (and offline too) in the UK is 18 years of age.
Online casinos have to adhere to strict rules in this regard and are required to verify a players age through some robust verification processes.
Players have to provide proof of their name, address and age and until this is verified, you will not be allowed to gamble for real money.
Do I Have to Pay Tax on any Winnings?
While players did have to pay taxes on any winnings many years ago, this was abolished and nowadays all winnings can be claimed tax-free.
This is applied to any form of online gambling whether you are playing slots, placing sports bets, playing online poker or any other type of gambling.
Where Can I Go to Complain About an Online Casino?
If you ever have any complaints or issues regarding an online casino you have a number of options you can take. We suggest that you first speak to the customer service at that online casino to see f your issues or complaints can be resolved internally.
If you are not getting the help or resolution that you were looking for, you can take your complaints to the licensing authority that regulates the casino.
There you will get impartial help and advice and they have the power to overturn any decision that the online casino has come to should they side with you.
Are Online Casinos Taxed in the UK?
As part of their licensing, all online casinos that have licensed to operate and sell their products and services in the UK will have to pay taxes on their earnings. This is on top of paying other fees as well.
All business in the UK has to pay tax so it is only right that an online gambling entity has to as well. The amount of tax as standard is 15% of their net revenues.
Is it Really Possible to Win Large Amounts When Playing Online Slots?
While you might think that winning large amounts of money seems unlikely, you would be surprised at just how much actually can be won. Hundreds of thousands of pounds can be won playing many regular slots but if you choose to play at progressive jackpot slots you can actually win multi-millions in some cases.
Of course, this is rare and will come down to luck but there have been many multi-million pound winners in the past.
In fact, the largest ever payout from an online slot was achieved by Jon Heywood from Crewe in the UK. He won an astonishing £13,213,838.68 when playing Mega Moolah by Microgaming.
What Online Casinos Accept UK Players?
This is the natural question to come up after a player has learned that gambling online is legal in the UK.
As we already mentioned, you can gamble at any online casino that is licensed and regulated by the authorities that we previously mentioned.
You will now be able to check out which casinos that are legal here in the UK and test them out.
However, there are quite a few of them and going out there and finding which are the best of them is not always easy.
That is why we have decided to do most of the hard work for you to tell you about three of the best online casinos that not only allows players from the UK but has actually be designed for them purposely.
LeoVegas is definitely one of your best options, with this award-winning online casino being one of the best online casinos around right now.
Designed to work seamlessly on any device, LeoVegas is packed with online slots from developers such as NetEnt, Microgaming and IGT. Each of these games has been designed to the highest of quality and are firm favourites with players.
Accepting players from the UK and various other countries, you will also have an excellent welcome bonus that could lead to you getting yourself up to €1,600 and 200 free spins across your first four deposits.
On top of all that you have a top-notch customer support team, a good selection of payment options and some very fast withdrawal processing times.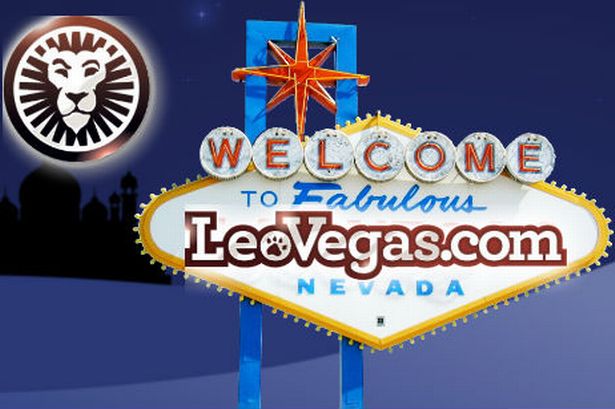 BetVictor is another well known online casino that has a good reputation that accepts UK-based players.
They have been operating online for a good number of years now and have since grown a large player base that is extremely happy with the quality of online slots that they are given access to.
BetVictor is actually a British company that has been around for more than 60 years, so you can definitely assume that the UK market is their main target.
When it comes to their games and the developers behind them, you can expect only the very best at BetVictor. All of the most popular games are available to play and leading developers such as Microgaming, NetEnt, IGT and Play'N Go are responsible for providing them.
You will also be happy to hear that there is a welcome bonus that will give you a match deposit bonus of 200% up to £200 for your first deposit at the BetVictor Casino.

If you are from the UK there is a very good chance that you already know about William Hill from seeing the many bookies that can be found on the high street.
They have always been quick to keep up with the ever-evolving gambling industry and have always had some form of online presence – yet they have only in recent years decided to get into the online casino side of things.
Although they primarily offer their services to players from the UK, they do also accept players from a number of other countries to register and play as well.
With a good selection of games that are primarily supplied by Playtech, you can be sure to find something of very high-quality to play at William Hill Casino.
Furthermore, with a welcome bonus of 150% up to a max of £200 for your first deposit, you could even win with some free money. Just imagine if you managed to win a healthy amount of money at this online casino with cash that was not even yours in the first place!
Sign up to William Hill here>>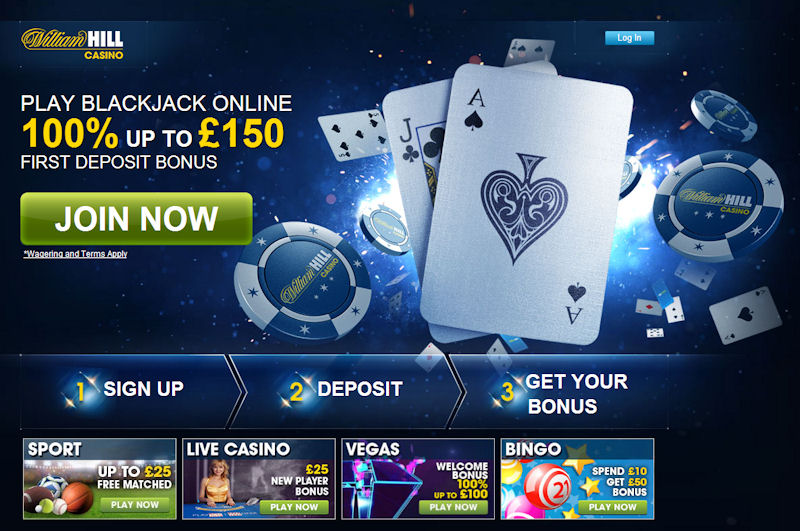 Final Thoughts
Any of those three online casinos will be a great place to begin your online gambling journey and we could not recommend any of them high enough.
Check out some of the top rated online casinos here>>
They all have their individual strengths and advantages but whichever one you choose we are more than confident that you will not regret it.
Now that you are much better informed about online gambling and the fact that it is perfectly legal in the UK, you are free to start enjoying yourself and hopefully winning some money.
You are also a lot more informed and can answer any other player that is asking "Is playing online slots legal in the UK?" with a resounding – YES. Thanks for reading and we hope that you take a look around and read some of our other blogs.